Hello all and welcome back to another Weekly Wrap Up! Since I basically disappeared for the last couple of months, it's definitely been a while since I've done one, so I'm excited to get back into it!
Books 

Read
This week the only book I read was Leah on the Offbeat, and it was… a disappointment. Two stars because I absolutely could not deal with whiny, cruel, hypocritical Leah, and full ranty review coming soon haha. Simon Vs is still one of my faves though ❤ ❤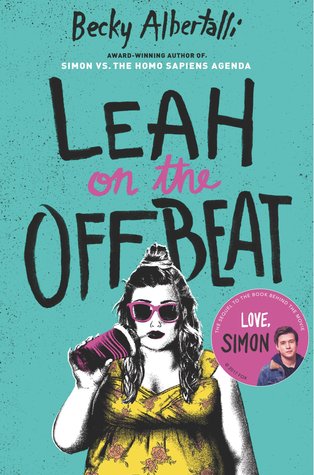 Currently
Reading
I'm still slowly but steadily working my way through Crime and Punishment. I should be done with it this year, 2018, so that'll be an accomlishment haha!
Blog 

Posts
It's blogmas! I've managed to post every single day so far this week, and in December, so here are my first seven blogmas posts!
Life
Happenings
I took a really long break from writing to force myself to focus on school and my studies, but I'm back to writing now and it feel amazing! I wrote a first draft of my current WIP over the summer, and definitely want to start the second draft now!
I had so much time putting up Christmas lights and decorations lately these past couple of days! I love this time of year!
Let's
Chat
How has your December been going? Any fun festive books or post or just general life happenings? I'd love to chat in the comments below 🙂