Yes, you're reading it right!!! I'm reading it right!!! It's finally my six month blogiversary!!!!!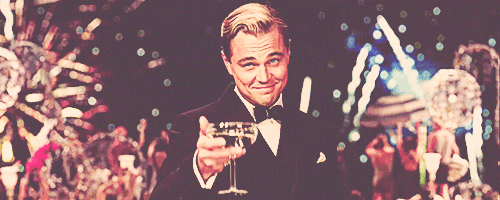 Well, technically, my six months was last Sunday, not today, but woaslkjdfwapoesjfkdl this is how scheduling posts worked out so hush up with the technicalities.
I honestly canNOT believe I've come so far from day one where I skeptically created a blog, playing around with the themes and gazing lovingly at "famous" blogs, wondering just how they ended up being so great.
And now…six months later…my blog is still fairly generic with a basic theme and no cute logos and minimal original images.
I mean, that's true. BUT…I've also gotten a lot better at blogging and grown beyond what I could have ever imagined!!!! I mean, I have more than 12,000 views!!!! That might not seem like too much…but it is to me ❤
Anyways, if you read my post LAST Sunday (which was the actual day of my blogiversary), you know that I just came back from a sort of semi hiatus and it was GREAT! I didn't know how stressed this blog was making me until I was finally F R E E ! !
I've discovered that for blogging, you really do get out of it what you put into it. When I pretty much stopped checking WordPress, my weekly stats were literally cut in half. I still had some scheduled posts, but I had no interaction! So with half the work, I got half the benefit!!
The problem is…my life is about to get a whole lot harder. All my abundant free time of the summer is about to go to zero in about a month when I'm starting up with a course load that's literally twice as hard as last year.
I think I could probably get a lot more readers, friends, and interaction by creating a Twitter account, since I'm one of the only bloggers I know who doesn't have one, but as life gets crazier, I really don't want to get sucked down that social media hole! Especially as my free time decreases, I'd rather spend my minutes writing, not scrolling! (especially since I already waste hours every day on Facebook…)
I'm pretty sure I'm going to stop participating in WWW Wednesday. It was a bit stressful and not too much fun trying to comment back on posts of people who read books I wasn't even remotely interested in! I do love talking about my reading week though, so I think I might try doing a sort of weekly wrap up, like my monthly wrap ups, every Saturday! Posting discussions on Sunday (does this count as a discussion? who nose) works really well for me, and if I do wrap ups on Saturday, I can do a mini follow up and discuss the comments I got! This especially works for ones with lots of divided opinions, like my most popular one to date, Where Are The Parents In YA?
Here's a tentative new schedule I'm thinking of!
Sunday: Discussion/sometimes tag
Monday: Review
Tuesday: Top Ten Tuesday
Thursday: Review
Saturday: Wrap Up
In other exciting news, my birthday is this month!! I didn't even realize before that my blog's half birthday and my birthday are in the same month but that's super fun 😀