Hey loves! Doesn't it always feel like February just flies by! It's only 2-3 days shorter than most months, but I feel like I just blink and it's gone!
Books Read
You'd Be Mine: 4.5 stars | This book did an incredible job of describing music and musicians, which really connected with me, and I love it so much.
 Nightblood: 3.5 stars | I love loved the fantasy part of this book, but I absolutely hated the romance, so I guess 3.5 stars is a good average…
The Wicked King: 5 stars | OHMYGOD WOEIFJDSKLOIEWFJSDKL I love Jude x Cardan and I didn't see anything coming and I need the third book more than I need life.
That Inevitable Victorian Thing: 2 stars | This book had such a great premise and I was so excited but the world building was a mess and overall I didn't like it.
A Spark of White Fire: 4 stars | The romance was weird but this science fantasy world was so amazing and I can't wait for the sequel!
The Gilded Wolves: 4 stars | I was getting some serious Six of Crows vibes from this book and I loved the heist and diverse characters.
Siege and Storm: 3.5 stars | Love square…why? Nikolai is bae though and I love him to death.
Ruin and Rising: 4 stars | This book wasn't incredible but I did really enjoy and now I can read King of Scars!!!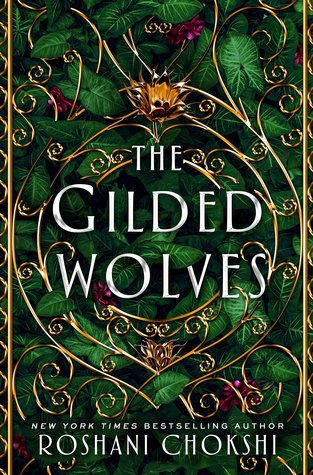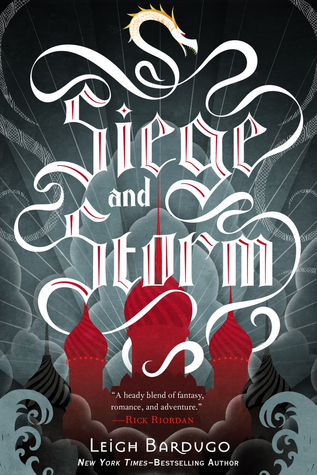 The Sound and the Fury: 1 star | I had to read this for English class and I HATED it so much stream of consciousness is incomprehensible and yeah I know nothing.
The Girl At Midnight: 3.5 stars | I loved this cool urban fantasy with monsters in secret underground worlds…but it was also awfully similar to Daughter of Smoke and Bone…
Once A Witch: 2.5 stars | This book was kind of annoying and underdeveloped and instalove and cliches so yeah.
I read a total of 11 books this month! My average rating was 3.4 stars, which is not the best for me, but I had some really amazing reads in there (wickedkingaosidfjkasoifdklj) so I'm happy!
Blog Posts
Here are a few of my favorite posts I wrote this month!
And some of my favorite posts from other bloggers ❤
Also, if you haven't seen, Kelly from Another Book in the Wall started a directory for Teen Book Bloggers! I'm a teen and as someone who sometimes feels overshadowed and intimidated by people who are not young adults reading young adult books, I couldn't be more enthusiastic about it! Check it out here!
Life
Lately I've been messing around with my blog's branding/images/etc, and I drew myself a profile pic with Adobe Illustrator! My old one was a picture of my bookshelf that I hated, but I love this one because it goes with my brand, hammock of books, with the reading in the hammock and all. I'm also super proud that I drew it myself because I'm definitely not good at drawing. I thought about trying to do vector style drawing, but I'm not good enough to do that my blog has watercolor images, like these flower dividers, so I love this one better. Please validate me tell me what you think!
Let's Chat
How was your month? What were some of your favorite books from this month? I'd love to chat in the comments below ❤