Top Ten Tuesday is a book blog meme hosted by Jana at That Artsy Reader Girl. This week's prompt is Books That Have Been On My TBR The Longest And I Still Haven't Read. Honestly, I feel like everyone has hundreds of these. How can you not? There's just so many books! Since I just joined Goodreads this year, I can't actually go back and check how long the books have been on my TBR, but there are so many that I can just recall.
1. Dorothy Must Die by Danielle Paige: This book came out four years ago, okay? I feel like I saw it right when it came out, and now it's been four years and I still haven't read it?
2. Through the Ever Night by Veronica Rossi: The problem with this one is that I read the first book years ago and don't really remember what happened. But I wanted to read the sequel as soon as I finished the first book; why didn't that happen?
3. Fever by Lauren DeStefano: This one has the exact same problem as #2! I don't even remember how long it's been since I've wanted to read it!
4. Throne of Glass series by Sarah J. Maas: This one came out six years ago! How have I not read it? There is so much hype about Sarah J. Maas and I only just read my first of her books (ACOTAR). And it wasn't even this one!
5. Lord of the Rings by J. R. R. Tolken: This one is just shameful. I should have read as a kid (I haven't read Hobbit either!) but I didn't, and so here I am, practically an old lady and nowhere near reading it. I just can't commit to reading such a large book that'll take up so much time, you know? Not when there's so much more to read!
6. Through the Looking Glass, And What Alice Found There by Lewis Carrol: Shameful again. I'm hanging my head in shame right now. I love Alice in Wonderland! I have no idea why I haven't read this. But I really want to!
7. The Giver by Lois Lowry: I remember reading Number the Stars in sixth grade and really wanting to pick up The Giver. And then the movie came out and I wanted to read it even more! But…clearly I didn't…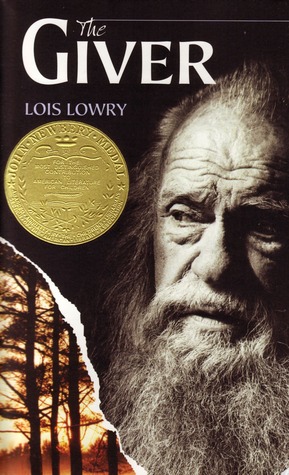 8. The Book Thief by Markus Zusak: I don't even remember when I first wanted to read this book. A long, long, long time ago. Why did it never happen? What was I doing?
9. The Hitchhiker's Guide to the Galaxy by Douglas Adams: Now that I'm writing this, I'm realizing that I started wanting to read all these books in elementary school or middle school. And I'm just getting sad. Yes I know that the meaning of life is 42. But I don't know why.
10. The Coldest Girl in Coldtown by Holly Black: I love Holly Black. It's part of the reason I'm so desperate to get my hands on The Cruel Prince. So why haven't I read this? I can read another of her books while I wait for the new one. I just don't understand myself.
That was my Top Ten Tuesday for the week. Please comment to share your thoughts on my list 🙂 And I'll be sure to check yours out if you tell me about it!