Guys guys guys I was nominated for The Sunshine Blogger Award!! I'm so excited. Thanks sooooooo much to Karen Jo @sincerelykarenjo for nominating me 🙂 The Sunshine Blogger Award is given to those who are creative, positive, and inspiring while spreading sunshine to the blogging community!
Rules:
Thank the person who nominated you in a blog post and link back to their blog–thank you so much Karen Jo! If you haven't heard of her, go check her out RIGHT NOW!!! Btw she has the BEST aesthetics ❤
Answer the 11 questions sent by the person who nominated you.
Nominate 11 new blogs to receive the award and write them 11 new questions.
List the rules and display the Sunshine Blogger Award logo on your post and/or on your blog.
Karen Jo's Questions:
1. Name a few of your dream destinations. I have so many! I love traveling! I've always wanted to go to Europe, especially Paris! So romantic ❤ Also London, Italy, Rome, and Hawaii.
2. What's your favorite dessert and why? Probably chocolate cake 😀 Why? Well, it's chocolate. And it's cake. And it's chocolate.
3. What are your top favorite reads in 2017? I actually have a full blog post about this! You can read it here to here me squeal and fangirl! The short version: Lotus and Thorn, Twilight (The Mediator Series), The Darkest Part of the Forest, Never Never, Pride and Prejudice, The Great Gatsby, Timestorm, Crimson Bound, Wendy Darling Volume II, and Renegades.
4. What was the last book you DNF? I actually can't remember! (And I only recently created Goodreads so I don't have a record of the books I read in the past–sigh). I really don't like to DNF books so unless they're completely horrible, I make myself finish it.
5. What songs are you listening to right now? The soundtrack from The Greatest Showman! I love that movie! Especially Rewrite the Stars ❤
6. What are some of your most anticipated reads in 2018? Renegades 2, My Plain Jane, Belles, American Panda, Restore Me, and more!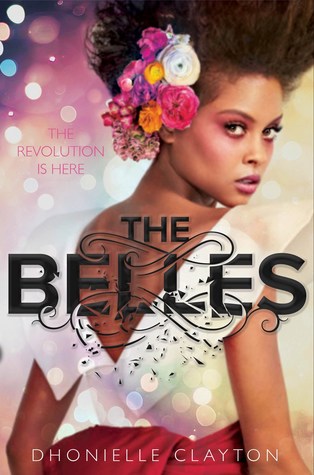 7. Name 3-5 of your favorite book boyfriends. Only 3-5? Michael from The Princess Diaries, Maxon from The Selection, Adam from If I Stay, Thorne from The Lunar Chronicles, and Mr. Darcy from Pride and Prejudice ❤
8. Who are some of your auto buy authors? Meg Cabot, Marissa Meyer, and Holly Black are my three favorites!
9. Do you have a bad bookish habit? What is it? Probably using anything and everything I can get my hands on as a book mark. (Ex: math homework, phone, napkin, another book, fork, etc).
10. How often do you read outside of your comfort zone? Not often enough! I read almost all YA, but since I'm still in high school, I think that's okay and I shouldn't be reading adult books anyways. There I read almost all contemporary and fantasy, but I'd like to read my science and historical fiction! And I'd like to read at least a dozen classics this year too!
11. Which book in 2017 surprised you the most? I wasn't expecting to love the Tempest trilogy (okay that's three books, is that cheating?) by Julie Cross so much since I don't usually read time travel stuff. Or anything sciency. My brain isn't advanced enough to comprehend that stuff xD.
My Questions: 
1. What is your favorite type of book blog post?
2. What is your favorite classic?
3. Who are some of your OTP's?
4. If you could live in any book world, what would it be?
5. If you could have any magic power/superpower/cool ability from a book character, what would it be?
6. What is your favorite Disney movie?
7. Where is your favorite place to read?
8. What is your favorite book read in 2018 so far?
9. What are your thoughts on love triangles?
10. What are some of your all time favorites?
11. What book would you rewrite the ending to and why?
I hope those questions were okay! Now it's time for my tags 😀 I was actually nominated for this award multiple times (!!!) and I decided to put them in separate posts because of different questions, so I'll nominate more people soon 🙂
Malanie @malanielovesfiction
Moira @fortheloverofbooks
Carrie @carriesbookreviews
Mackenzie @abookloversguide
Bree @breesbooks
Norrie @readingundertheblankie