Top Ten Tuesday is a book blog meme hosted by That Artsy Reader Girl.  This week's prompt is Books I've Decided I'm No Longer Interested In Reading. Since I only recently joined Goodreads and don't have a super long TBR to go through and think what the heck?, this was a bit harder, but of course I could still think of some 🙂 Warning: some of these might be unpopular opinions…
1. The Host by Stephanie Meyer: Well, I wanted to read this after I read Twilight. And then I got older and realized how…less than good Twilight is, and decided not to.
2. Harry Potter and the Cursed Child: When I heard there was a new Harry Potter, I was so excited because I love HP so much! But all I've heard about this is that it reads like a terrible fanfiction, and don't want to ruin my experience.
3. Go Set A Watchman by Harper Lee: I really liked TKAM and was so interested when they said Harper Lee finally came back with another book. But…then I heard about it and I refuse to spoil my image of Atticus.
4. Thirteen Reasons Why by Jay Asher: I was really interested in reading this one when the TV show came out and everyone was raving about how good it was (I didn't watch it). But then I saw many reviews saying it glorified suicide, which is SO UPSETTING AND DANGEROUS.
5. Hollow City by Ransom Riggs: Well, I thought the movie Miss Peregrine was pretty awful, but then I heard the books were much better and decided to go for them. But I read the first book was really underwhelmed (and also that romance was pretty disturbing…).
6. And I Darken by Kiersten White: I've seen so many good things about this one, that I thought about reading it. But after reading four of White's other books and disliking all of them, I decided my time would be better spent somewhere else…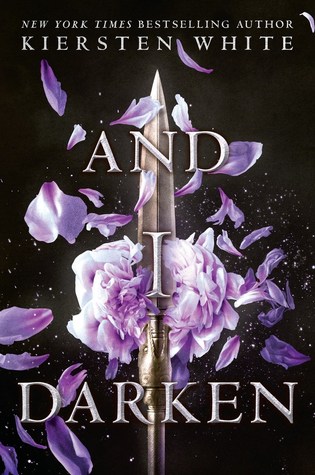 7. Until I Die by Amy Plum: I checked out all three books from the library at once; they looked so beautiful and their blurbs sounded so enticing! But after reading the first one I decided to take a pass.
8. Blue Bloods by Melissa de la Cruz: I started reading this one when I was younger, but it ended up being due at the library before I could finish. Looking back now, I've decided that I don't really need any more vampire romances. Especially after seeing the mediocore reviews on Goodreads.
9. Private by Kate Brian: I started reading this series when I was younger, but was surprised by all the mention of sex, and decided to pass on it until I was older. I'm older now, but don't see the point in reading that superficial whiny teen angst (that seems full of all one star Goodreads reviews).
10. Gossip Girl by Cecily Von Ziegesar: Confession time: I read the entire Pretty Little Liars book series. And then I decided I wanted to start on these. Now it just seems so superficial and dumb. Sorrynotsorry.
If you liked any of the books, let me know and maybe I'll change my mind on my list 🙂 What was on your TTT this week? Comment below and I'll be sure to check out your list as well 🙂