Too long agoI was tagged by Karen Jo @sincerelykarenjo to do the "I Dare You" Book Tag! I've been excited to do this one so here we go 😀
Rules:
You must be honest
You must answer all of the questions
You must tag at least 4 people
1. What book has been on your shelf the longest? Well, truth be told I still have some of those Rainbow Magic fairy books on my shelf. So–Holly the Christmas Fairy. If we're only talking YA and up, The Royal Treatment by Lindsay Leatvitt. (Actually that might be classified as more as middle grade? But it was in the teen section in my local library lol). And there's also Harry Potter and the Philosopher's Stone (we have the UK edition), but it isn't technically on "my shelf;" it's on my older brother's because my family has had that book longer than they've had me lol.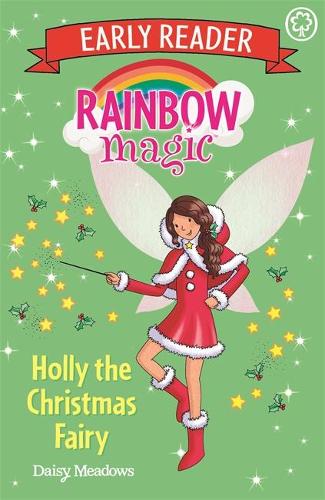 2. What is your current read, your last read, and the book you'll read next? Current read: Carry On. Last read: Cress (it was a re-read). Next read: Always and Forever, Lara Jean (probably).
3. What book did everyone like, but you hated? I usually don't hate books, but I was definitely didn't like Eliza and her Monsters, especially after all the glowing reviews of it I was seeing.
4. What book do you keep telling yourself you'll read, but you probably won't? The truth it out–Lord of the Rings. I've heard the books are good but they're just so long and I can't commit to that when there are so many other good books I want to read.
5. What book are you saving for your retirement? Have you seen how disorganized I am? I can't plan that far ahead haha.
6. Last page: read it first or wait til' the end? Why on Earth would you read it first? End of course!
7. Acknowledgement: waste of paper and ink, or interesting aside? I usually don't read it but it's definitely not a waste of paper and ink; I think it's amazing for the people who are in the acknowledgements!
8. Which book character would you switch places with? Probably Cress from The Lunar Chronicles (but after the series ends so I don't have people trying to kill me all the time). She's a super cool hacker (!), I love what she gets to do at the end of the series (!!), and she gets Thorne (!!!).
9. Do you have a book that reminds you of something specific in your life? (Place, time, person?) Tbh all of my books–I have so few since I get them all from the library that I can pretty much remember exactly when/where/how I got each one. For example, I got Ella Enchanted (my all time favorite!) at the beginning of the summer before fourth grade, and it reminds me of the trip I took that summer 🙂
10. Name a book that you acquired in an interesting way. Well I got this picture book that I don't even remember the name of and also don't know where it is when my kindergarten teacher lost my diy moon and stars mobile.
11. Have you ever given a book away for a special reason to a special person? Um…no. I have, however, directed them to the library 🙂
12. Which book has been with you most places? Well some Harry Potter is older than me and I've moved 6 times so probably that one haha.
13. Any "required reading" that you hated in high school that wasn't so bad two years later? Not high school but I read The Outsiders in middle school and really didn't like it, but I know the story and want to reread it–I think I would love it now ❤
14. Used or brand new? Most books I have are brand new (because I have no books…) and I love new books, but I also love cheap things more haha.
15. Have you ever read a Dan Brown book? Had to google him so nope.
16. Have you ever seen a movie that you liked more than the book? Nope! Although I have to admit that I love The Princess Bride and I've never read that book so who knows.
17. Have you ever read a book that made you hungry, cookbooks included? The Bliss Bakery. It's Raining Cupcakes. Sprinkles and Secrets. Frosting and Friendship. The Cupcake Queen. Pies and Prejudice. Pie. (Isn't that just the best book title ever???)
18. Who is the person who's book advice you'll always take. Me haha. I'm the one who knows me and my books best 🙂
19. Is there a book outside of your comfort zone that you ended up loving? I really liked the Tempest trilogy even though I usually don't read time travel!
Tagging these amazing people!
@anyone who wants to!!!!