Hey guys! On Saturday May 5th, 2019, along with many booklovers, I went to Yallwest 2019!! This was my very first Yallwest, but also my very fist bookish event ever (I've never been to another book festival or an author signing or anything) so I kind of had no idea what to expect and overall I just loved it and had so much fun!! So naturally, I decided to write a wrap up post here about my experience there ❤
My Experience
I went to Yallwest with my parents, and so like none of us had any idea what to expect? We wanted to get there early to make sure there was parking, so when we arrived at 8 AM, a whole hour before the festival opened, we were surprised to see already a really long line wrapping around the high school! So then we got in line, and I settled down on my folder to study my political science notes because I am a studious student and I had two AP exams on Monday lmao. I definitely noticed that so many people were in line reading and it was kind of crazy and super cool because I've never been to something like this before so usually whenever I'm waiting in a long line for anything people are on their phones, but here people were reading!
They finally let us in at around 9:30, which was kind of annoying because it was supposed to be at nine?? (But it's okay because I managed to memorize the fifteen court cases I needed to memorize). Once we got in, I was kind of shocked by how many people there were like whoaaaa but also I was shocked by how long the lines were like aaahhhh. I knew I wanted to go to the I Read YA breakfast because I really wanted an ARC of Stepsister and I Love You So Mochi (and I also really wanted a doughnut).
So then we got into line and waited for another half hour until it was 10 and time for the breakfast! I mostly just people watched with my parents. And then apparently Stephanie Garber walked by and the back of my head was in her Instagram story?? She is officially the first author I've ever seen in person, so I was like whooooaaa a real live author omggg and also I guess I'm kind of famous now. Then we finally got books (six of them!!!) and doughnuts (and I was maniacally pleased to get my ARC of Stepsister because I actually emailed the publisher requesting it a few months ago and was denied…I guess I wasn't good enough for them…but now thanks to Yallwest I got it anyways mwahaha).
After that, we wandered around to all the booths just looking around and seeing what was going on and not really understanding the tickets and not really understanding anything but it was still really cool. At the Shadow Mountain Press booth, they were giving away ARCs and there was like no line (probably because nobody has heard of them I know I haven't loll but maybe I just live under a rock) so I got two more books!
After that, I wanted to go to the Writing Royals panel since I love writing about royals myself! My parents weren't exactly interested in that though, so we split up there, and they went to stand in line for Penguin while I was in that talk. It was so cool! I loved hearing the authors talk about their stories, and how they've changed some silly damsel in distress tropes to make fierce princesses, and why we just all around love princesses so much! And now I really really want to read all of their books because they all sound amazing! Particularly Crystal Smith said that she wants to write Sleeping Beauty x Sleepy Hollow and Snow White x The Walking Dead and I need that very much now thank you very much please put it in my hands right now.
After that I went to the Stronger talk where I heard some authors talk about strong female characters! Can I just say, Natasha Ngan has the most soothing and melodic and pleasant to hear voice ever and I could just listen to her talk all day long?? Also, I loved hearing Angie Thomas talk, particularly about how she was afraid to write The Hate U Give, and it was all so very inspiring! I loved hearing them talk about what writing female role models mean to them, particularly since they may not have had their own strong females to look up to in the media when they were growing up.
After that, I went to meet up with my parents, who had grabbed me a ticket for Mary H. K. Choi's Permanent Record signing. They'd also gotten two ARCs from Penguin, and also extremely overpriced pizza for lunch so bless up. This was my first ever signing and my only signing to date and I was super nervous!!! Like, I have to talk to an actual author I admire oaiwejflskd what do I say people are scary. I ended up just telling her how much I like Emergency Contact and probably sounding really dumb, but I'm so excited that I now have a personalized signed ARC by one of my favorite authors!!! This was also the only signing I went to because I don't own any books by all the authors I love–I read all their books from the library, so I didn't have a physical copy for them to sign. So I was really excited for this giveaway signing because I was able to get a signed book without paying!!!
Anyways, it was only around 3 and Yallwest didn't end until 5, but we decided to call it quits then. Since this was my first ever bookish event, I went in with basically no expectations, and I wasn't trying to get the most ARCs or go to all the signings or anything–I was just there to enjoy myself. We stopped by the Santa Monica Pier, which was pretty cool (although I definitely prefer the pier we usually go to that's just 15 mins away from my house).
Overall, I definitely enjoyed my day! It was such an amazing experience, to hear authors talk, get free books, and just be surrounded by so many book lovers in general. It was crazy seeing that we book nerds exist haha, since before I'd only really known book bloggers online, and the people I know irl aren't into reading, and now there are real live people holding my favorite books and just the atmosphere was amazing! I definitely hope I get the chance to go again ❤
Book Haul
And now…for a book haul? Is this real I get to do my very first ever book haul! I always go to the library for books and never really buy more than two or three books in an entire year, so I've never done a book haul before, but at Yallwest I got 12!!! Also, before Yallwest I only owned something like 15ish YA books, so I almost doubled my collection, which is just absolutely insane!
ARCs 
Stepsister by Jennifer Donnelly // received from the author at the ireadya booth
The Candle and the Flame by Nafiza Azad // received from the author at the ireadya booth
I Love You So Mochi by Sarah Kuhn // received from the author at the ireadya booth
Paul, Big, and Small by David Glen Robb // received from the Shadow Mountain Press booth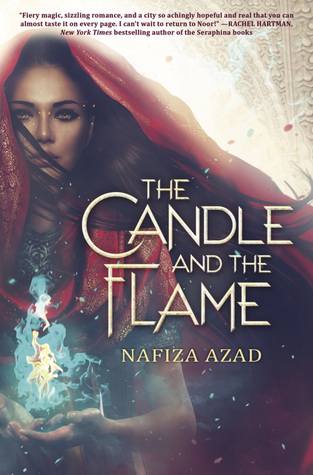 Fireborne by Rosaria Munda // received from the Penguin Teen booth
A River of Royal Blood by Amanda Joy // received from the Penguin Teen booth
Song of the Abyss by Makiia Lucier // received at a panel where I heard the author speak!
Permanent Record by Mary H. K. Choi // received and signed (!!!) by the author at the Riveted booth
Finished Copies
The Eternity Elixir by Frank L. Cole // received at the Shadow Mountain Press booth
The Love & Lies of Rukhsana Ali by Sabina Khan // received from the author at the ireadya booth
The Music of What Happens by Bill Konigsberg // received from the author at the ireadya booth
Tell Me Everything by Sarah Enni // received from the author at the ireadya booth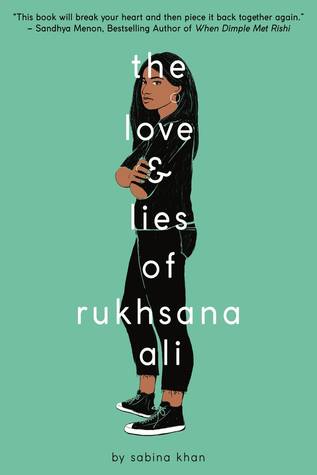 Let's Chat
Have you ever been to Yallwest? What was the first author/bookish event you ever attended? I'd love to chat in the comments below ❤