Hey loves! Somehow it's already June and that means we're more than half way through the year???????? Anyways, that's super weird, but I guess first I'm going to get into my late May Monthly Wrap Up!
Reading
1. Red Glove (reread): 4 stars // Wow it's been so long I almost forgot I reread this series at the beginning of this month? I looove this series so much!
2. Black Heart (reread): 4.5 stars // Seriously, I love all the love for Folk of the Air but I love Black's earlier series just as much and these books with the urban crime fantasy are amazing!
3. Stepsister: 4.5 stars // This book feels like reading a fairy tale and it's so feminist so of course I love it!
4. Summer Bird Blue: 4.5 stars // This was such a beautiful lyrical book and also hapa representation the first time I've ever seen the word hapa in a book so yayyy!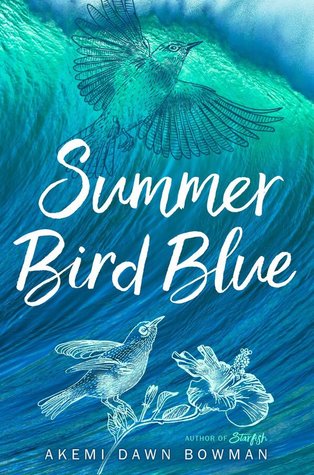 5. I Love You So Mochi: 4.5 stars // This book was ADORABLE and I loved the family themes and food and Japan so yeah.
6. This Mortal Coil: 5 stars // The science biology nerd inside me LOVED this book omg it's so geeky and I'm here for it.
7. A Curse So Dark And Lonely: 5 // This dark unique BATB retelling was so amazing!
8. The Star Touched Queen: 2 stars // so boring. so, so boring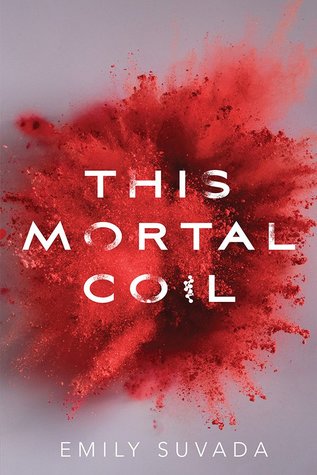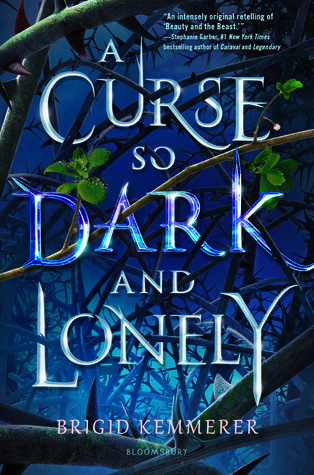 9. Ignite The Stars: 4.5 stars // This amazing cool criminal killer teenage girl in space morally grey stuff was so cool!
10. Tell Me Everything: 1.5 stars // This felt really juvenile and silly and also the representation was very questionable sooo
11. Girls Made Of Snow And Glass: 4 stars // This Snow White retelling about both the princess and her stepmother was so cool
12. Permanent Record: 4 stars // This contemporary was so fun celebrities but also so real and mature life is hard but I just really liked reading it and yeah.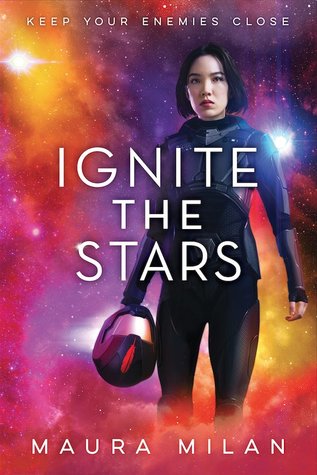 13. The Love and Lies of Rukhsana Ali: 3 stars // A solid meh–a really good idea and concept and representation, but the writing I mean I could have done better in 3rd grade.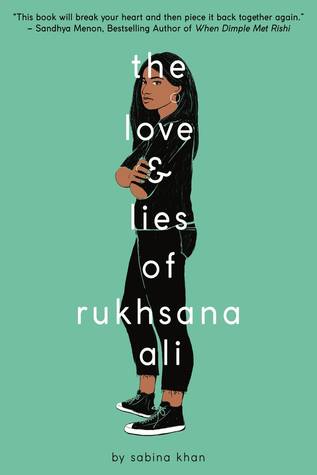 As you can see, I read 13 books this month, which is quite a lot, and I had a ton of really good 4 or 5 star books in there so overall it was a big YAY! My average rating was 3.9, which is high!!A good reading month for sure.
Blogging
If it was a good reading month, it wasn't the best blogging month. I only published 9 posts, compared to around 20 in all my previous months. I'm trying to post around 3-4 times a week now though (which is significantly less than when I used to post 6-7 times a week this time last year) so it's not that much worse than what I was aiming for. I've been slow at commenting back, blog hopping, etc, but I'll get to that later, and I still did put out some posts I really loved!
Reviews:
Other posts:
Although I didn't read that many other posts this month, I still found a few that I really loved!
Life
Well, the reason I was less active here was because I was trying my hardest to be more active in my personal life since this was my last full month of high school! In fact, as this post goes live, I've graduated!!!! Here are some of the things I did this past month with my personal life.
I went to Yallwest! Well, still bookish, and you can see above I made a post about it.
I took 5 AP exams. It was rough, but now I'm…done with college board and standardized tests?? That's so crazy (and so amazing!)
I went to my senior prom! Wearing a floor length princess gown, doing my makeup, taking pictures with flowers, dancing all night long…I definitely felt a bit like a princess and it was truly magical ❤
I've been working hard on final projects! I filmed a really fun video with my friends (and it took so long because we ruined so many takes laughing), and did a couple presentations, my last presentations of hs ever!
We had senior crazy week at school! From beach day carrying around pool floating to school, to powder day where we all threw colored powder at each other, it was so much fun! And of course, the looks of confusion on the faces of the underclassmen wondering what we were doing was priceless!
We got the yearbooks! I was in yearbook this past year, and going from the hundreds of hours pouring over a computer screen to actually seeing and holding my pages in print was absolutely incredible!
That was a lot and probably nobody cares haha but this blog is a place were I can write about myself for myself and I definitely want to remember this past month, so I'm jotting it down here so I can remember all the fun times ❤
Let's Chat
How was your May? When do you finish school if you're a student? I'd love to chat in the comments below ❤