Hey friends! Can you believe that it's already fall! I'm shocked by how quickly the time has been passing, and for the longest time I was in absolute denial over it being fall (noooo it's still summer).
Honestly… I don't really do any of these fall things lmao because where I live in Southern California we don't get fall. The weather is pretty much the exact same and the leaves change color around January? I mean, I'm currently sitting by the window by a bunch of palm trees haha, and just hit up the beach this weekend.
Still though,  at this point school has started pumpkins are delicious. That's a fall thing I do; eat pumpkin everything. (Note: all the pumpkin things from Trader Joes are a blessing upon this earth). So even though the weather still screams summer and I'm still eating ice cream in shorts every day, I'm super excited for fall!
So that was a stupidly long intro, but I was tagged by the lovely Tiffany from Read By Tiffany's Fall Bucket List Book Tag! She made a tag for the Summer Bucket List that I loved, and this was was just as cute and fun so I knew that I had to do it!!
The Rules
Link back to the original creator in your post.
Feel free to use any of my graphics in your post, or create your own!
Tag 7 other people at the end of your post, and let them know you've tagged them.
Small Town Hearts // Set by the beach on a happy idyllic summer this book is so lighthearted and fun!
The Cruel Prince // Man I remember when this thing came out it was the most hyped I've ever seen a book in all the time I've been in the book blogging community… anyways, it's totally worth the hype and I absolutely can't wait for The Queen of Nothing!
Six of Crows // Fun friendships? I mean, there are some fun moments along with the I KILL moments. But absolute friendship goals 10/10 because this squad would die for each other and I just love it so much!
Simon Vs The Homo Sapiens Agenda // This book is so warm and cozy and makes me so happy! It definitely warms my heart because Simon is a perfect little bean and I love him and his friends and his romance and everything snuggly about this book.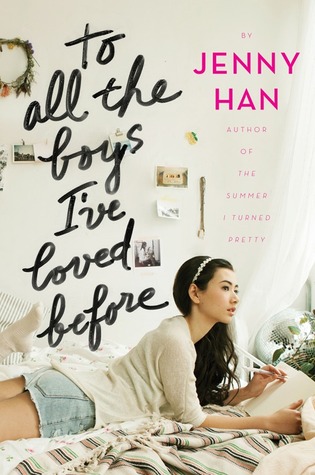 To All The Boys I've Loved Before // Is it the obviously answer? Yes. Do I care? No. Lara Jean is such a talented baker and she's a little cinnamon roll herself and I just really want to bake with her okay?
Harry Potter // Another super basic answer but I honestly feel so much joy every time I read this book! It just makes me so happy and all the little moments make me jump for joy!
I don't have time to tag anyone that's such an excuse but I'm literally supposed to be studying chemistry and instead I'm writing this post I just spend three hours today studying chem okay cut me a break but this tag was super fun so I definitely recommend you do it! If you love fall and pumpkins, consider yourself tagged!
Let's Chat
What are your favorite things to do in fall? What books remind you of fall? I'd love to chat in the comments below ❤