Hey loves! This time last year, I did the Mid Year Freak Out Tag!! And then I've suddenly started seeing it floating around and it's kind of freaking me out that we're already halfway through 2019?? HOW? HOW have I been blogging for close to 1.5 years? How have I graduated high school and am half way through my graduation year? How has summer already started?? I DONT UNDERSTAND
**has crisis**
Anyways, I was tagged by two (three?) amazing bloggers: Melanie & Mirille from TBR and Beyond, and The Orangutan Librarian, so I guess I'd better get my life organized and figure this tag out lmao. They're all great bloggers so make sure you check out their sites!
1. Best Book You've Read This Year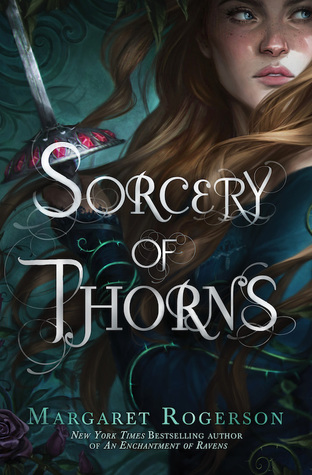 Sorcery of Thorns // This book is INCREDIBLE! I was so sucked into it, from the amazing magical library premise, to the complex world, to the lovable characters, to the high stakes plot, and everything else!!
2. Best Sequel You've Read In 2019
The Wicked King // A M A Z I N G. I am blown away. I am absolutely shook. And I really really really need The Queen Of Nothing like yesterday. (also this is the actual best book I read this year and SoT is #2 but I didn't want to do the same book twice in a row lmaoo)
3. New Release You Haven't Read Yet But Want To 
Red White & Royal Blue // It seems like everybody and their mother is talking about this book. But I just!! It just came out!! Like one month ago!! And it takes the library (where I read 99% of my books) a while to get it, usually like a month! And I have it on hold!! (But I am not first in the hold line…*cries mournfully*) I vow to read it soon I swear.
4. Most Anticipated Release For The Second Half Of The Year
The Queen Of Nothing // I mean…need I say anything?
5. Biggest Disappointment 
The Way You Make Me Feel // This cover was so cute and it has amazing Asian representation and I heard such good things about the book and the author…and then I hated hated hated the main character and also the book so much she is absolutely insufferable and needs to go die in a hole.
6. Biggest Surprise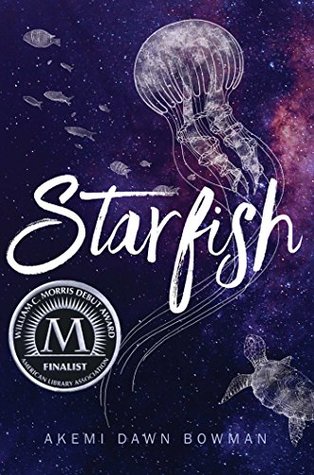 Starfish // This book was absolutely beautiful. But I was most surprised because I felt so represented. Being half Asian means very little representation, and I'm not expecting representation, and then I read this book and I was like wait…that's me. I'm not used to feeling fully represented ever, be it in books with white mc's or Asian. ❤ ❤
7. Favorite New To You/Debut Author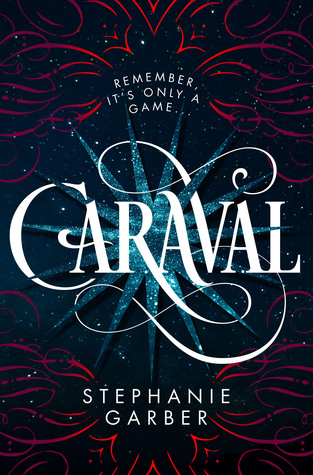 Stephanie Garber // I read both Caraval and Legendary this year and I adored them both! I can't wait to read Finale! ALSO the back of my head was in her Insta story at Yallwest sooooooo we're basically bffs at this point
8. Newest Fictional Crush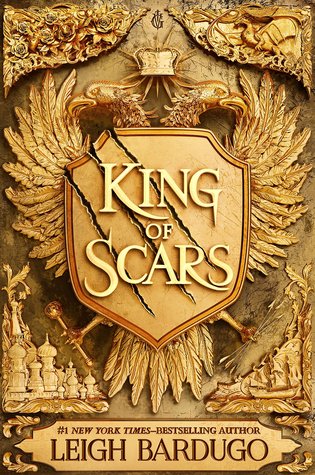 Nikolai!!! From the Grisha books // I read and fell in love with and absolutely a d o r e d the SoC duology last year, but I didn't read the Grisha trilogy and King of Scars (obviously) until this year so I wasn't properly introduced to my precious Nikolai!! I love him.
9. Newest Favorite Character
Annie from You'd Be Mine // I just love her so much. She's kind of broken and going through so much, but she still knows how to have fun, and most of all, she's so in love with music and her passion is so clear and I just love it.
10. Book That Made You Cry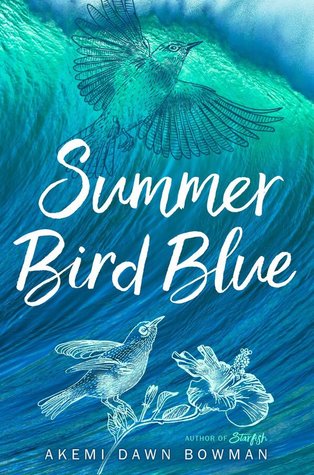 Summer Bird Blue // Wow–this book absolutely does not hesitate to rip your heart out. With a little sister death in the first chapter, you just know that this book is going to devastate you–and you're going to love it for it.
11. Book That Made You Happy
I Love You So Mochi // This book is like a rolled up ball of sunshine. I mean, hanging out in Japan with a cute boy going on adventures eating mochi featuring a literal human mochi costume?
12. Favorite Book To Film Adaptation
I don't think I've read/seen one single book to film adaptation this year?
13. Favorite Post You Have Done This Year
Consumerism and Materialism in the Bookish Community // I talked about how I basically never buy books, which is really unusual in the bookish community, and how that's made me feel isolated and less than at times. It kind of felt like the elephant in the room that I really wanted to address, and I had so many thoughtful comments that I loved reading and responding too.
14. Most Beautiful Book You've Bought This Year
A River Of Royal Blood // I HAVE NOT BOUGHT ONE SINGLE BOOK THIS YEAR!! Not One!!! But I did get a lot of new (free!!!) books at Yallwest when I went in May, and I really like the cover for this one.
15. What Books Do You Need To Read By The End Of The Year?
I mean…A Lot™. A few I really want to read are The Queen Of Nothing, Red White and Royal Blue, The Princess and the Fangirl, The Seven Husbands of Evelyn Hugo, Supernova, Eclipse the Skies, House of Salt and Sorrows, Finale…oh wait, should I stop?
I'm not going to tag anyone because I'm lazy I have no idea who has already been tagged or done this tag or whatever, but if you haven't done it yet this year, consider yourself tagged!!
Let's Chat
What are some books you want to read this year? What have been some of your favorites? I'd love to chat in the comments down below ❤