What a post. I mean, what positivity. And by positivity, I mean negativity. But, not gonna lie, it can be more fun to be negative and read negative reviews than positive ones, and I'm putting up my list of favorite books soon, so here we go!
Now, granted the year isn't quite over yet, but since it's almost over and I'm really excited to read the last couple of books this year, I'm pretty sure these will actually be the worst. I'll be sure to keep you updated if I get an unexpected one star though haha.
10. Beheld: This was sort of an anthology that was vaguely connected by a completely unconvincing stupid instalove story with one story I loved that should have been its own book and several hundred pages of stupid crap.
9. Dreams of Gods and Monsters: The worst conclusion to the best first book ever. Easily transformed an incredible, amazing premise into a boring blah war epic that was around 700 pages way too long.
8. Broken Beautiful Hearts: Stereotype after stereotype after stereotype. Stupid jock football player, popular mean girl blonde cheerleader, teacher playing fate and pushing love interests together for a group project, etc, etc. Also a healthy dose of instalove and girl on girl hate to make your day!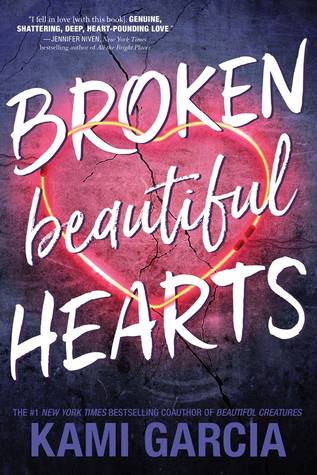 7. Royals: This book was basically the most unrealistic thing ever, and that's considering it was an unrealistic premise going into it and I knew that and it was unrealistic for an unrealistic premise and what am I even saying anymore? The main character was so infuriating and I basically wanted to strangle her half the time.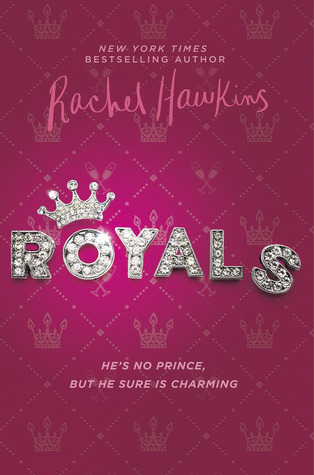 6. By Your Side: Well, it starts with the absolute most unrealistic no way in a million years this would ever happen premise, moving into a bunch of equally unrealistic scenarios, and topped off with a blah bland boring love triangle where I literally couldn't care less which guy won. They were both whatever.
5. Leah On The Offbeat: I know! I'm sorry! I wanted to love it, but I just couldn't deal with selfish, cruel, hypocritical Leah. Don't worry though: Simon is on my favorite books list coming soon!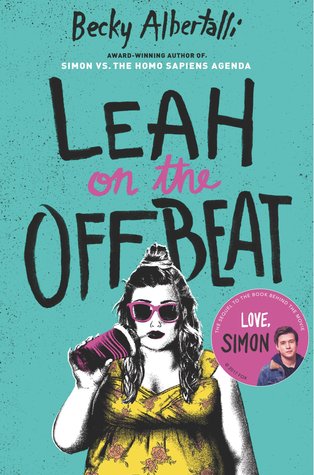 4. Eliza And Her Monsters: A book I wanted so much to love, but instead carries the message that it's totally okay to spend your ENTIRE LIFE locked away behind your computer screen, and that parents are totally wrong and monsters for even trying to get you to interact with your family even on Thanksgiving or Christmas day. Also I gave this 3 stars but that was in my first month of blogging when I gave everything a good review it's probably 1.5 or maybe 2.
3. Now A Major Motion Picture: The most UNREALISTIC book I've ever read where a huge budget movie of a hugely popular series is getting cancelled because plot but is saved by a random zero experience teenage girl who is also a selfish monster who thinks the world revolves around her.
3. The Summer I Turned Pretty: I had zero patience for this girl. She's concerned about being a loser because she didn't have her first kiss when she was, like, 10, she gets herself involved in a love square with three guys, leading them on, and convinces herself everyone is pining after her, not, you know, worried about dying of cancer or anything.
2. Anna and the French Kiss: Why? WHy? wHY??? It's literally a book about a spoiled, selfish, stupid, childish brat who ends up with a boy who physically and emotionally cheats with her on his girlfriend, coupled with a healthy dose of slut shaming and hypocrisy.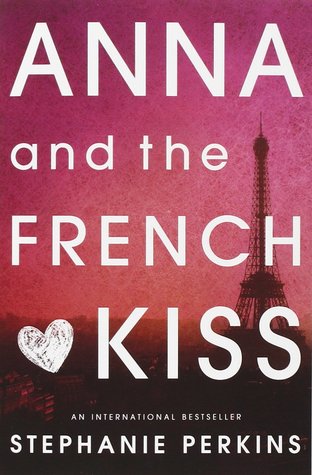 1. On The Fence: The book with the worst message of any book ever: girls are silly materialistic makeup and clothing obsessed ditzes, you have to be like that to be normal, normal girls don't focus on academics or athletics, be sure to change who you are for a boy, and having a boyfriend is the most important thing there is.
There you have my top ten least favorite books of 2018! Be sure to click on the links to go to the fully ranty angry reviews haha because those are always fun to read!