Top Ten Tuesday is a book blog meme hosted by That Artsy Reader Girl. This week's prompt is Books On My Fall 2018 TBR. Now, I literally never in my life have used a TBR; the only one I've ever made was for the Spring TBR Top Ten Tuesday prompt earlier this year haha, and I literally never looked back at it and have no idea how I did. But, nevertheless, I still have a few books I really want to read so here we go!
Some of these are fall releases, some of them are ooooooold books that I just haven't gotten around to reading yet, but all of them sound amazing! I don't have time to elaborate on why I've made these choices like I usually do, but I definitely want to read them all!!!
1. Archenemies
2. Empress of All Seasons
3. The Hate U Give
4. Throne Of Glass
5. Never Fade
6. Strange The Dreamer
7. Crazy Rich Asians
8. Queen of Hearts
9. The Gentleman's Guide To Vice and Virtue
10. Forest of a Thousand Lanterns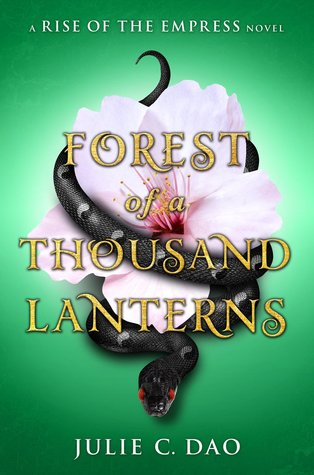 Let's Chat!
What are the books on your Fall TBR? Any fall releases you're looking forwards to? 🙂