To All The Boys I've Loved Before the movie came out last Friday! And I absolutely LOVE it!!!! Sure it's not quite as good as the book, but that's always the case and it's very, very close!!!! Since I love both the book and movie so much, I was inspired to write a post about all the other teen romcoms I've seen and my thoughts on them, and more specifically, the book versus the movie!
I also wanted to take a moment to express how I'm not only thrilled by To All The Boys's release, but also Crazy Rich Asians!! Seriously, so much Asian rep in one week is making my heart so full ❤ I didn't want to put it on this list since it's not YA/teen, and I also haven't read the book OR seen the movie yet, but how could I not mention it?
Furthermore, summer is definitely the time to be reading/watching light, fluffy romance. So if you, like me, are in denial about summer ending, here are my recommendations of great book/movies to fall into and pretend it's summer forever.
The Fault in our Stars
Book: 4/5 stars. Honestly, this was one of the first YA contemporary books I read and I really enjoyed it! The ending made me so teary eyed, and I definitely related to Hazel's dedication to her favorite book!
Movie: 3.5/5 stars. I think the movie really did the book justice! (Although I wasn't bawling my eyes out in the theatre, my friend I saw it with definitely was haha. I don't remember too much about it (how was it so long ago I feel old), but I remember really enjoying!
Paper Towns
Book: 4.5/5 stars. This is easily my favorite John Green book! I love the friendship, the mystery, and especially the road trip part! And the ending is really satisfying since it's not so predictable.
Movie: 3.5/5 stars. Of course the book is never as good as the movie, haha, but this was close! I was really annoyed during the ending road trip when they randomly stopped to have sex because, hello, time constraints?? I love the scene in the beginning when Isaac and Margo are driving through the paper town the music makes me so nostalgic ok ah I feel old.
Everything Everything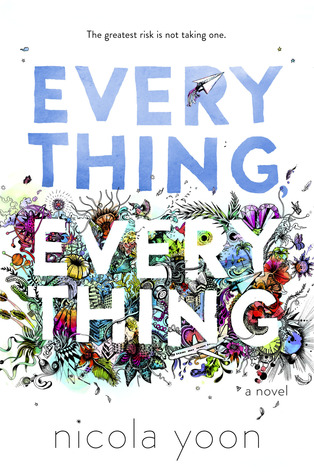 Book: 2.5/5 stars. I really liked it up until the ending, which, I feel, completely ruined it. It's such a cop out, and I feel it's almost disrespectful to people who have SCID. However, it was still pretty fun before that, especially Hawaii!!!! (My dream vacation…)
Movie: 2/5 stars. Unfortunately, I really don't think this translated well into movie form. The narration and weird visuals of their text conversations were just…weird and annoying, and the book ending still bothered me. I gotta say that Nick Robinson (Olly) is very cute though so that's a plus haha.
Simon Vs The Homo Sapiens Agenda/Love Simon
Book: 5/5 stars. This is easily my favorite contemporary I've read this year, and one of my favorites of all time! It's so amazingly diverse without feeling forced at all! And Simon and Blue are just too cute together oaisdlkjfaiosjfdlkesiojfd.
Movie: 4/5 stars. This was super cute too! There were a couple things that annoyed me, like the way they kept showing Blue as different people Simon (I know it was Simon's guesses, but it just seemed weird on screen), and the ending, especially with the Ferris wheel. But really, those are small complaints in an amazing masterpiece of a story. Also same as Olly above Nick Robinson (Simon) is still very cute haha.
If I Stay
Book: 4.5/5 stars. Ah this was such a tearjerker and so sad omg ahh! I love love how both Mia and Adam are musicians, and I love how family, friends, and relationships are all important in this book!
Movie: 4/5 stars. I also don't remember this movie very well, I just remember thinking that the actors were perfect for their parts! I thought the whole flashbacks/out of body experience didn't translate too well to screen compared to book, but still great!
Before I Fall
Book: 4/5 stars. I'm not sure if this counts as a contemporary since there's some weird paranormal stuff happening, but since it's a high school movie I'm gonna count it! The character growth was amazing and I was so moved at the ending!
Movie: 3/5 stars. The main character was annoying in both–that's the point to show her character growth–but it bugged me a lot more in the movie haha. Still a good movie though!
The Perks Of Being A Wallflower
Book: 3/5 stars. I'm pretty neutral about this book. I know it's not bad, but also I don't understand why it's so highly praised and loved because I was just like meh? I think it might be like how I don't like Catcher in the Rye either though since these two books are frequently compared.
Movie: 2.5/5 stars. I mean, Emma Watson is phenomenal. Gotta love how we have Hermione Granger, Percy Jackson, and Credence (Fantastic Beasts) all together haha. It was a good movie, but I was really confused too and I didn't get it until I read the book so I don't know.
To All The Boys I've Loved Before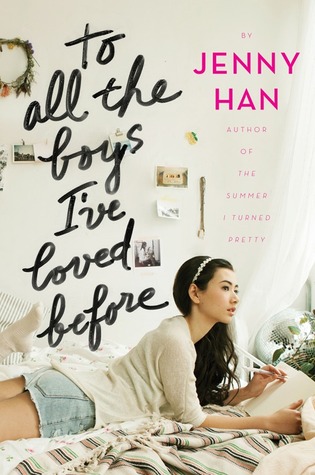 Book: 5/5 stars. I love this book so much! Lara Jean is one of the most relatable protagonists ever. This book is so fun and cute, but also so touching and ahh I just love my girl.
Movie: 4/5 stars. There were some changes that I wasn't happy with, particularly concerning Josh, but overall I still adored it!! It's so cute and I was smiling all the way through!! And the aesthetic is just gorgeous!!!
Let's Chat!
Have you seen the To All The Boys movie? What do you think of it? Is the book always better than the movie? Let's chat in the comments below ❤