Top Ten Tuesday is a book blog meme hosted by That Artsy Reader Girl! This week's prompt is Books With Red, White, & Blue Covers in honor of the 4th of July Tomorrow! Happy Birthday, America 😀 I'm not sure if the prompt means red, white, or blue, but I'm an overachiever so I wanted books (or series) with all 3 🙂
1. Renegades by Marissa Meyer: Can I just say that I love this book, and I love its cover, and I love Marissa Meyer, and I just love everything omg.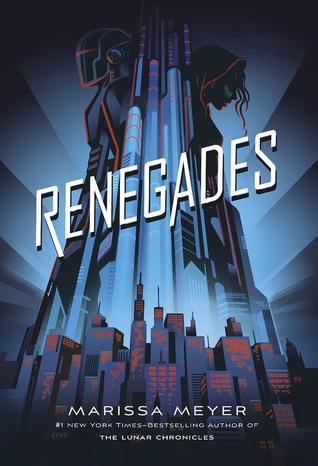 2. The Lunar Chronicles by Marissa Meyer: Guys new discovery I guess Meyer is really patriotic because all these books are red, white, and blue xD And also they're my favorite YA series ever sooooo
3. A Court of Thorns and Roses series by Sarah J Maas: Specifically the first two together are red, white, and blue! And also let me just say that this series is AMAZING mainly because of a certain RHYS but also just ❤ in general
4. The Selection Trilogy by Kiera Cass: Straight up how could I not include this trilogy because, hello? The main character's name is literally America ❤ ❤
5. Watersong Series by Amanda Hocking: My favorites out of all of Hocking's books! And I really love the cover for Lullaby, red/white/blue or not!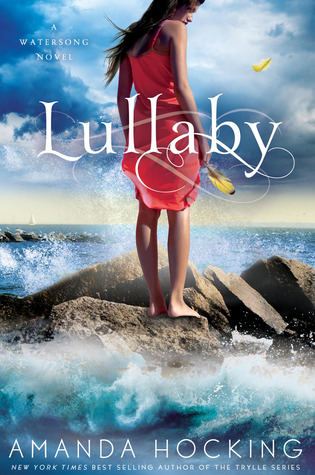 6. Freeks by Amanda Hocking: Ok guys so in addition to Marissa Meyer, I guess that Amanda Hocking is also very patriotic! This book wasn't my favorite, but I actually am in love with that cover!
 7. All American Girl by Meg Cabot: Again, it's all american, literally how could I not include it? This book was so fun! It was one of my first by Cabot, and I just loved the premise and also the president's son, the love interest, was SO CUTE!
8. The Awakening by Kelley Armstrong: Tbh, I barely remember what happens in this book since I read it so long ago. But I do remember really really loving it! It was one of my first ever paranormal books (I wouldn't even call it paranormal romance, just paranormal because there were way bigger and awesomer things going on!).
9. Spindle by Shona Slayton: *drools* *drools more* *lots of drool* This was pretty much a cover read because that cover is AMAZING! But ALSO the book is EVEN BETTER it's the best Sleeping Beauty retelling I've ever read I love love love so much it was one of my favorite books of last year!
10. The Great Gatsby by F. Scott Fitzgerald: A great piece of American literature really. Of course this one belongs on this list. Love Gatsby. One of my all time favorite classics. Maybe it's time for a reread.
That was my TTT this week! Whoo I'm feeling so patriotic and ready to eat my red, white, and blue flag pie tomorrow 😀 I'm on a bit of a semi-hiatus right now so forgive me if I don't get around to commenting back or replying to comments right away–but I will, I promise!!!