Top Ten Tuesday is a book blog meme hosted by That Artsy Reader Girl. This week's prompt is Series I've Given Up On/Don't Plan To Finish. I have quite a few…sigh… Some of them I think that I just can't do it and some of them I'm strongly opposed to!
1. The Maze Runner by James Dashner: I really really wanted to finish this series for the longest time. But after the allegations for sexual harassment came out a few months ago, I decided that I was just done with him.
2. Red Queen by Victoria Aveyard: I just…didn't like this one. Unpopular opinion alert. But I found it to be cliche and annoying, and from what I've heard, one of the next books in the series is even worse so why bother?
3. The Fifth Wave by Rick Yancey: I watched the movie first and the best part of it was making fun of it with my friends. #sorrynotsorry. So then I gave it a second chance with the book and…didn't like it.
4. Miss Peregrine's Home for Peculiar Children: Exact same story as Fifth Wave. Honestly I was just so confused by this because it made zero sense to me?? (And the 4 other people I saw the movie with–with all 5 of our combined brains nobody could make sense of it loll. Maybe we're all just stupid). Also creeped out by the romance.
5. Wither by Lauren DeStefano: I really really liked this one when I read it!!! Problem is that I've read it so long ago that I literally can't remember anything that happened in it, and don't really want to spend time rereading for a series I can't remember.
6. Under the Never Sky by Veronica Rossi: Exact same story as Wither. Also I'm kind of low key over the whole dystopian thing. So yeah.
7. Shadow Falls by C. C. Hunter: Soooo…I literally just googled "ya paranormal story about that girl in camp with werewolf" because I forgot what this was called. If that doesn't sum up my impression of the book… xD I was just really annoyed and underwhelmed by it.
8. Private by Kate Brian: I think I read, like, two of these? Back in middle school or something. And that was it because spoiled boarding school girls + lots of one star reviews on Goodreads = no bueno.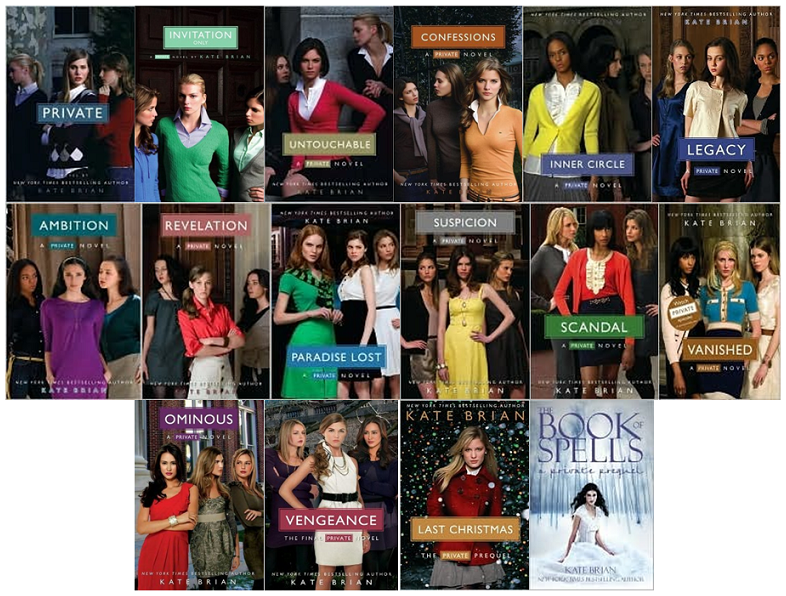 9. LA Candy by Lauren Conrad: One of the worst books I've ever read. A bunch of flat, stupid (wow literally everyone is telling me something but I'm too dense to understand!), spoiled rich kids. No thx.
10. Harry Potter by J K Rowling: What? I know. I definitely read all seven books and will continue to reread them forever and ever and ever. But I'm not going to read Cursed Child. I've heard it reads like bad fanfiction, and really don't want to ruin my image of Harry ❤
Do we have any similarities between our TTT's? Comment below and I'll check out yours!