Harry Potter Anniversary Week is a week long event held by Margaret from Weird Zeal .I somehow missed the memo so I missed day one! But I will definitely be joining in with the rest of the week because I absolutely adore Harry Potter! In fact, I'm currently rereading all seven HP books! I'm currently on Goblet of Fire, and I honestly didn't even know it was the anniversary when I started rereading a couple days ago, so it's just perfect ❤
Today's event is to rank the books/movies. I've decided to do a book ranking, because obviously the book are better than the movies ❤ And since I'm rereading them now, they're fresh in my mind!! Something I'm realizing more than ever now as I reread them!
Keep in mind that all of these are fantastic, and my least favorites are still among my favorite books ever!! (I gave all of these 4.5 or 5 stars!!!)
Also, the covers don't match because these are the covers that I own! I own the first three British and the last four American! So yes, I'm one of those people who doesn't care if the covers in a series change/don't match 🙂
Spoilers for deaths ahead! You've been warned!
Books
7. Half Blood Prince. As much as I love this one, I didn't enjoy digging through the past as much as what's happening in the present. I was so happy with Harry as Quidditch captain eeee
6. Philosopher's Stone. This one was just so fun! I loved seeing the friendship develop and the magic unfold, and all the little wizard things Rowling threw in!
5. Chamber of Secrets. Ahaha Lockhart is absolutely hilarious! (completely useless, but hilarious). And this is the year of Expelliarmus was taught aw and by Snape.
4. Deathly Hallows. It's not fun and games anymore away from Hogwarts, but the three accomplished such amazing things I just can't. I was. Emotionally. Destroyed. Hedwig. Moody. Fred. Lupin. Tonks. Dobby. I'm not crying, you are!
3. Order of the Phoenix. Wow it gets intense here! And agh I just hate Umbridge so much but I love the little acts of rebellion against her–props to Fred and George! I love seeing Harry so capable here leading his friends, and the ending was incredible! (even if it destroyed me…I'm dead Sirius)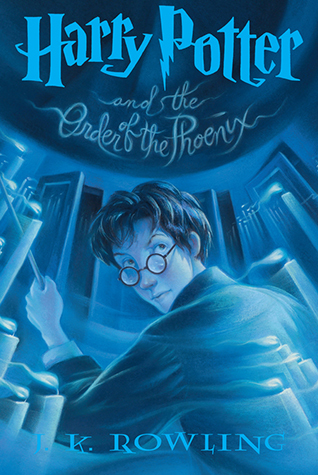 2. Prizoner of Azkaban. Oh gosh the first year of Divination is hilarious xD (the old standby–make it up!) And I'm sooooo happy that Harry finally meets Sirius, and Lupin too, has a sort of family ❤ (however short)
1. Goblet of Fire. This one is absolutely soooooo fun with the Triziward Tournament! It's definitely the beginning of when the get dark, since Voldemort is back, but they're also still young enough to have the whimsical fun ❤ Also blast ended skrewts xD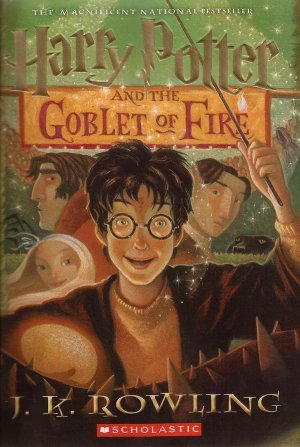 What's your favorite Harry Potter book? Let's chat in the comments below 🙂