Guys. It's SUMMER. HOW did that happen??? (Well not quite on break yet for me, but hey, almost made it!!!) So May was…in the first half of May, I read exactly zero books. None. Nope. Nada. The only thing I read was my numerous textbooks, prep books, workbooks, and everything to get ready to take exams!!! HOWEVER, the second half of May was phenomenal by comparison because once I was done with tests, I was basically done with everything and had so much time to read!! Here are all the books I read.
Books I Read
1. Six of Crows by Leigh Bardugo: 4.5 stars. This was SO GOOD! The only reason I didn't give it five stars was because it could get really hard to follow the world and figure out what was happening, especially since I haven't read the Grisha Trilogy. But the characters were AMAZING!!! Also cover appreciation ❤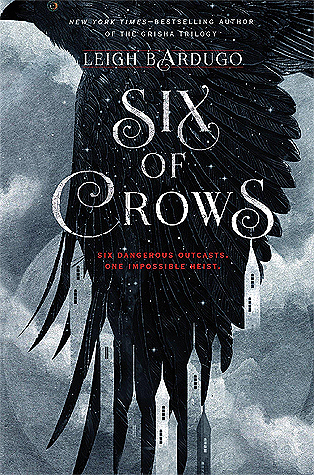 2. Illuminae by Jay Kristoff and Annie Kauffman: 3 stars. This one was a really cool concept! And I was gripped by AIDEN and the ending. However, I just couldn't click with the weird writing style and never really got pulled in to it.
3. Fangirl by Rainbow Rowell: 4.5 stars. AMAZING! One of the best contemporary reads ever!!!! AH I just LOVE Cath and Levi so much, and the whole thing was SO RELATABLE. It was a little long and slow, but it's okay ❤
4. Wendy Darling: Shadow by Colleen Oaks: 5 stars. Amazing. Glorious. Fantastic. Wonderful. The best. This is seriously the most underrated YA series ever and I just love it so much and you should ALL GO READ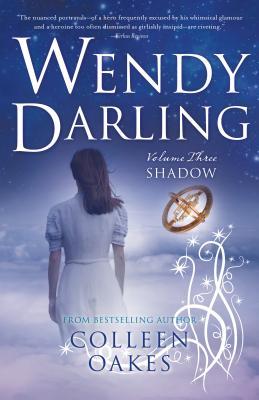 5. The Shadow Queen by C. J. Redwine: 3 stars. I really liked the concept of this one, especially since Snow White retellings are harder to find. And I admired the main characters so much! However, it felt a bit like insta-love, and I was just really really confused about the world building and what the heck was happening.
6. Anna and the French Kiss by Stephanie Perkins: 1.5 stars. This was…a disappointment. Anna is 17 but she sounds and acts about 12, the book is full of forced cliches, the love interest is a cheating as*hole, and it's just all around…bad. The reason it's not 1 star? PARIS ❤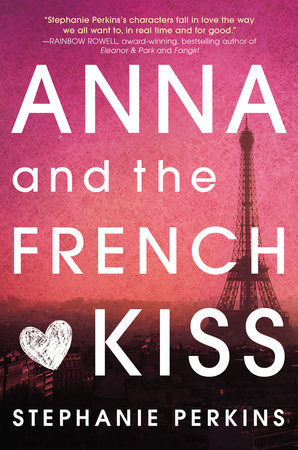 7. Daughter of the Pirate King by Tricia Levenseller: 4 stars. This was just so fun!! I loved reading about Alosa! She's such a strong character, and I just loved the overall setting of pirates! There was a little too much tell and not enough show though.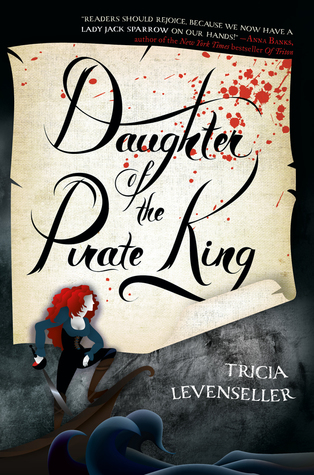 8. Daughter of the Siren Queen by Tricia Levenseller: 5 stars. This was everything the first book was and more! Alosa kept being fantastic, but now we got to see her as captain doing all the crazy things she bragged about doing!!
9. Simon Vs. the Homo Sapiens Agenda by Becky Albertalli: 5 stars. I honestly can not think of a single problem with this book. It just makes my heart so happy?? There was so much diversity omg I love it and the ending was just ❤
So that was all the books I read! I'm pretty proud of reading nine books in two weeks 🙂 I'm really backed up on reviews since I've been reading a lot more than writing, but I will eventually post reviews for all these books!!
My Best Posts
Check out these posts I had so much fun writing this month!
+ Top Ten Tuesdays, WWW Wednesdays, tags, and book reviews!
Life Happenings
Last month I swore I would try to remember posts around the blogsphere that I love, but the month got in the way, I didn't read very many blog posts in the first half, and that fell apart! But! I am determined to go better next month!!!
In the time I was slow on reading, I was also pretty slow on blogging, and my number of scheduled posts has dwindled to an alarming low. However, I've spent the past couple of days catching up on scheduled reviews, tags, top ten tuesdays, and more, so that's a bit of stress off my plate!
In other news, I recently dropped my five year old dinosaur phone and the screen shattered so badly that I can barely see so I've gone from mostly to completely using the computer to blog! (rip…)
Well, just one more week and then it's going to be summer! I'll definitely be reading a lot more in the summer, so I'm super excited for that! I might change up my schedule and start posting three reviews per week instead of two, who knows?
Anyways, this was long and rambly and I'm impressed if you actually read it all and I hope you all have a fabulous June!!