I saw this tag over at Enthralling Umbrellas Books and I was like…umm…Harry Potter??? how about YES!!!!! HP my baeee ❤ ❤ ❤
ACCIO – An upcoming release you wish you could get your hands on right now.  Archenemies by Marissa Meyer. I NEED this in my life PRONTO!!! The cliffhanger at the end of Renegades is slowly killing me as I waitttttt.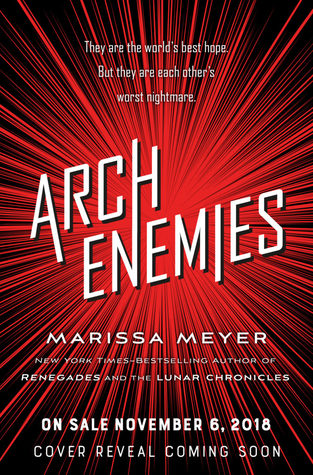 ALOHOMORA – Favorite series starter. The Hunger Games by Suzanne Collins. This one was undoubtedly the best book in the series, and I really loved it! Plus I have a soft spot for it since it was one of my first ever YA 🙂
AGUAMENTI –  A book that made you ugly-cry. Jane in Bloom by Deborah Lytton. I usually don't cry in books. There are a lot that make me teary, but this one I was full on sobbing.
EXPECTO PATRONUM – Bookish hero or heroine you want around to protect you in real life. Harry Potter. He who this tag is based off. I mean, he did defeat Voldemort.
CHEERING CHARM – A book that gave you all the warm fuzzies. To All The Boys I've Loved Before by Jenny Han. My all time favorite contemporary made me feel fuzzy and happy all the way through 🙂 IMPERIO – A book you wish you could make everyone read because you loved it so much. Harry Potter by J K Rowling. I mean, this tag is literally based off him. And those books are soooo amazing!!! To anyone who's only seen the movies: get your life together and read the books! If you haven't read/seen either: shameeeeee.
LUMOS – A book you intentionally spoiled for yourself. The Curse Workers by Holly Black. I don't think I've ever spoiled a book for myself on purpose. But I did read Black Heart, the third book, before the first two, even though I knew it was the last book haha. I just checked it out from the library not realizing, and a couple of chapters in I realized but decided screw it.
WINGARDIUM LEVIOSA – A book with an uplifting ending or message. Love and Gelato by Jenna Evans Walsh. I just adored the family themes, and I was so happy with the ending ahh.
CRUCIO – A book that was painful to read. A Tale of Two Cities by Charles Dickens. If you read my blog at all you know that I hated that book hahahahahahahaaa. Side note: so I read that book when I was a freshman in high school, and they recently changed the curriculum so that freshies don't have to read it anymore and I'm like ??? I suffered so they should have to suffer too. (Yes I'm cruel I admit it but hello messing with freshmen is so fun).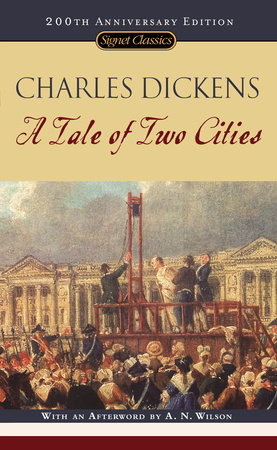 JELLY-LEGS JINX – A swoon-worthy hero or heroine. Rhys from A Court of Mist and Fury. I love him. Who doesn't? Where can I get a Rhys in my life?
ARESTO MOMENTUM – A book that caused you to stop doing all other things until you finished it. Winter by Marissa Meyer. 800+ pages and I read it all in one sitting. I have no regrets.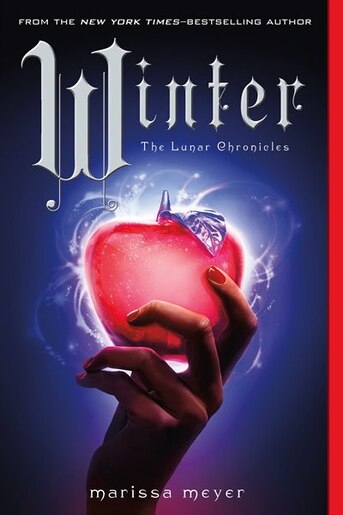 ENGORGIO –  A book or series you wish never ended. The Lunar Chronicles by Marissa Meyer. I just love that series sO mUCH!! And just Marissa Meyer in general, as you probably know by now.
OBLIVIATE – A book you wish you could forget you ever read. The Heir/The Crown by Kiera Cass. I love The Selection trilogy (call it my guilty pleasure–I have no shame), but Eadlyn was SO ANNOYING, and these two books made America and Maxon seem so weak. I like to pretend they're just bad fanfiction.
STUPEFY – A book with a shocking twist or ending. Timestorm by Julie Cross. I had zero clue about the ending. I thought I knew what was going to happen and then…PLOT TWIST!!
AVADA KEDAVRA – A character death that destroyed you. Heartless by Marissa Meyer. I won't say who. If you've read it, you know. I read it years ago and I'm still not over it.
ANAPNEO – An author whose books always get you out of a slump. Meg Cabot. She's one of my all time favorite authors and I just love everything she's written. She has this distinct style that is honestly so easy to read, and I can always fall into her books.
RICTUSEMPRA – A book that had you laughing out loud. My Lady Jane by The Lady Janies. Because I'm too lazy to write out their names…whoops. I was laughing so hard everyone probably thought I was crazy but it was just so good!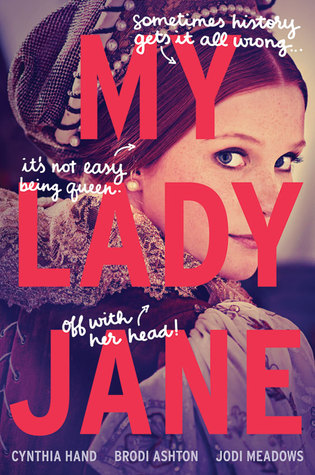 EXPELLIARMUS – A book that made you want to send it flying. Sweet Little Lies by Lauren Conrad. Because everyone in that book was a complete idiot. Tbh, I'm pretty sure there's no way it would have been published if it wasn't ghostwritten by a celebrity.
PORTUS – A bookish world you wish you could visit. Harry Potter world. I feel like every time this question comes up on a tag or award or anything, it's always this answer. I mean, is there possibly another answer? I think not.
FINITE INCANTATEM – Best series conclusion. Always and Forever, Lara Jean by Jenny Han. Actually maybe Winter by Marissa Meyer, but I thought I was getting too redundant lol. But Always and Forever is easily the best book in that series, and it really resonates with me, and it too painfully relatable with talk of college, rejections, the end of an era, leaving home, instead of the usual contemporary love triangle fluff.
I TAG EVERYONE WHO LOVES HARRY POTTER!!!!! I know you Potterheads exist and I'm looking at you!!!!!!!!!!!!