Somehow April is already over??? How did that happen??? We're 1/3 of the way through the year????
Anyways, on to the Books I read!
1. I'll Give You The Sun by Jandy Nelson: 3.5 stars. There was some fluffy prose and shifts in POV that annoyed me, but the ending was so powerful omg!
2. Since You've Been Gone by Morgan Matson: 4 stars. The perfect summer break read ❤ This was such a strong story of growth, and I related to the main character in so many ways!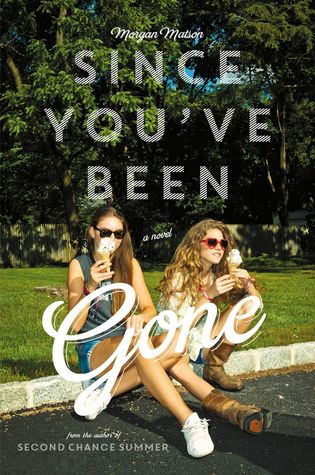 3. The Summer I Turned Pretty by Jenny Han: 2.5 stars. This was not the perfect summer break read. It was a fluff, fun read, but I kind of hated the main character and there was an infuriating love triangle! (love square?)
4. Love and Gelato by Jenna Evans Walsh: 4 stars. The setting for this alone is amazing! And all the food references! The romance was cute, if a bit insta-love. But I loved the family themes.
5. Wicked Like A Wildflower by Lana Popavic: 3.5 stars. The beginning was really slow and boring, but the ending was insane! It was such a cool concept of magic, and that cliffhanger though!
6. Geekerella by Ashley Ponsten: 4.5 stars. I LOVED this. It made my geeky heart so happy! And the romance was so cute, and all the Cinderella references too! Only reason it isn't 5 full stars is because of a little insta love.
7. The Astonishing Color of After by Emily X. R. Pan: 4 stars. This was such a beautiful and heartbreaking story of Leigh after her mom commits suicide. And I absolutely adored the diversity in having a biracial protagonist, and setting the story in Taiwan.
8. Broken Beautiful Hearts by Kami Garcia: 2 stars. This was a really good premise, but it turned into a book full of high school cliches and stereotypes, and an irritating instalove relationship.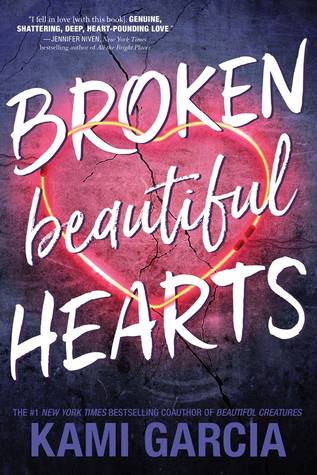 9. Glow by Amy Kathleen Ryan: 3.5 stars. This one was really heavy, and much more complex than I'd originally thought, with me not knowing who to root for the entire way through. A bit too preachy for me, especially with unlikable characters.
So with 9 books read, it was a pretty good month 🙂 I did read 6 books in the first week, and then 3 books in the next 3 weeks, but, you know. Life. I also read a ton of contemporary this month, which is really abnormal, because I'm usually more into fantasy, so I'm really ready to fall back into fantasy now 🙂
Discussion Posts!
I think I'm starting to get the hang of discussions, and am trying my hardest to put one out every single Sunday!
1. Where Are The Parents In YA? I talked about how families and parents often seem to be missing in YA, and got some great responses in the comments–my best discussion to date!
2. Are Ships Spoilers? I talked about whether or not we should be putting spoiler tags when we reveal a ship, especially with a couple that doesn't get together until later in the series. I loved reading the comments–most people said YES, but some people said NO, and a few said SOMETIMES.
3. Pros and Cons of Flashbacks. I talked about some reasons to use flashbacks, reasons they are good, and reasons they are bad. It turns out that most people don't like flashbacks, just like me!
4. Should We Embrace Spoilers? I talked about the pros and cons of being spoiled, especially if it will make readers more likely to continue reading a book, versus, well, having that book spoiled!
Some Favorite Posts I Saw!
Siobhan talks about When Life Gets In The Way of Blogging
Kelly talks about Why Sequels are Typically Rated Higher Than Predecessors 
Elise talks about Why She Isn't Usually A Fan Of The Enemies To Lovers Trope
Dorine Reacts To My Discussion On Are Retellings Original
Brittany questions Whether Pride and Prejudice Falls Into The Love Triangle Trope
There were a ton more that I liked, but I kind of fizzled out on keeping track of posts after the first, like, week of April, so I'll be better next month! (hopefully…)
Anyways, I hope everyone had a phenomenal April, and here's to an even better May 🙂