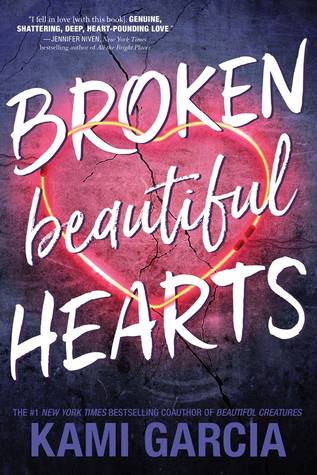 Her heart has to break before it can open.
When star soccer player Peyton Rios receives an offer from her first-choice college, senior year starts off exactly as planned. But when Peyton uncovers her boyfriend's dark secret, she confronts him—and finds herself falling down a flight of stairs. Peyton's knee—and maybe her dream of going pro—is shattered. Everyone is talking: Was she pushed, or did she fall? Peyton knows the truth, even if no one believes her.
He has to let someone in before it's too late.
With her future on the line, Peyton goes to stay with her uncle in a small Tennessee town to focus on her recovery. Dating is the last thing on her mind—until she meets sweet, sexy Owen Law.
But Peyton doesn't trust her heart, especially when she senses that Owen is hiding something. When their secrets are finally exposed, Peyton has to decide if love is worth fighting for.
"I want a happily even after. The kind of happiness you have to earn. The kind you find after a broken heart or an injured knee."
Peyton believes in perfect days, and this day is shaping up to be perfect. Until her knee is shattered and all of her dreams might be too.
The day Peyton is accepted to her dream college for soccer, everything seems to be going right. And then, when nothing else could go wrong, she discovered her "perfect" boyfriend has been taking steroids, and, in a fit of rage, pushes her down concrete stairs, shattering her knee and potentially taking away her soccer dreams. And then it gets even worse–nobody believes her. With everyone–even her best friend–convinced that she's just making it up, she moves away to rehab in a small town with her uncle and her cousins, and there, she meets Owen, who she's inexplicably drawn to.
Short disclaimer: I have never been in an abusive relationship, so I have no idea what it's really like, and might not really have any authority to talk about it. With that being said, I didn't like the way this book went about portraying the situation.
I loved the premise. I thought that it could be such a powerful book about Peyton recovering her knee and her mental state, and learning that she can be strong on her own without depending on her abusive boyfriend. However, after ending one relationship on a horrible note, Peyton seemed to jump straight into another relationship, and the entire book turned into a cliche high school drama.
I had a lot of issues with this relationship. First of all, in my opinion, it was COMPLETELY instalove. Peyton was shoved into all these encounters with Owen (by her English teacher who I will call Mrs. Fate! And her physical therapist who I will call Fate 2!), and then after a couple of days she was basically like ok I really like you. And I honestly can't recall a single reason that she likes him except that he has a hot body! I can, however, remember Peyton going on and on and on about said body (not unlike Bella from Twilight actually lol). FURTHERMORE, Peyton's new bf Owen seems like pretty much just a clone of her old, abusive boyfriend; they're both popular boxer/fighters. Maybe this was done by the author on purpose to make it seem like Peyton is growing and her new fighter is SO DIFFERENT from her old fighter, but to me (maybe because I can't remember a single personality trait of Owen), it just seemed like Peyton was rebounding from one abusive boyfriend to his clone.
Furthermore, the high school seemed like stereotype after stereotype. Peyton's male twin cousins who she lives with could be kind of cute at times in how they looked after her, but they kind of seemed like giant dopes who lumber around flirting with girls, being way too overprotective of a girl they just met (like she can't look out for herself!), being completely clueless, having the only way to resolve arguments be fist fighting and breaking noses (kind of like identical boyfriend 1 and 2!), and being just all around sexist ("cooking is for chicks!"). There's also Mrs. Fate, the high school teacher, another stereotype. And worst of all was the girl on girl hate–why must authors continue to use this?! The head cheerleader MUST be a mean girl who puts crap in our protagonist's locker, of course.
With that being said, there were a couple of redeeming points about this book. Peyton really did exhibit character growth at the end, especially with a couple of endearing moments where she reflected on her dead dad and moving on from that instead of relying on a crutch of the past. And the one relationship that I did like in this book was between Peyton and her friend Grace, who was a super sweet, lovely girl.
2 out of 5 broken stars.