CHECK IT OUT ON JOCE FROM WRITE THROUGH THE NIGHT'S BLOG HERE!!!!!!
This is probably the most spontaneous thing I've ever done because I usually scheduled posts and also life is super busy and stressful but by now you probably realize that the second annual book blogger awards are currently going on!!!!! And I had the honor to be nominated several times for the Best Teen Blogger Award! HUGE thanks to Ellyn, Maria, Kelly, Malanie, and Emma!! I realized that I just HAD to spread the love, and today is the last day so I typed this up real quick!!!!!
ALSO I'm REALLY not supposed to be doing this right now I'm supposed to be studying, so I'm not nominating someone for every award because I can't think!!! AND I want to gush and say nice things about everyone here but again TIME so just know that if you're on this list (and if you aren't!!!) you're the BEST!!!!
Best Teen Blogger (13-18): Andie from Andie's Nirvana. 
Best Adult Blogger (20+): Malanie from Malanie Loves Fiction
Best Book Blogger from Underrepresented/Minority Group: Maria from Bookgraphy 
Young Adult: Ashley from Book Tales
Romance: Karen Jo from Sincerely Karen Jo
Best Book Reviews: Emma from Emma Reads Too Much (duh)
Prettiest Bookshelf: Cait from Paper Fury
Best Discussion Posts: Kelly from Another Book In The Wall (if anyone else gets this I will revolt)
The Master of Weekly Features: Jenn from Bound to Writing
Best New Book Blogger: Kara from Bernards Book Blog
Best Overall Book Blogger: Dani from Touch My Spine Reviews
ALSO EVERYONE ELSE NOT HERE I LOVE YOU TOO YOU ALL DESERVE AWARDS!!!!!!!!!!! ❤ ❤ ❤ ❤ ❤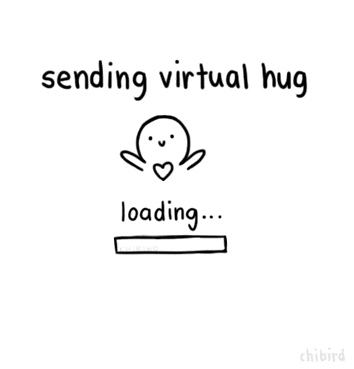 ps sorry for being super slow with responding to comments/checking my feed on blogs I'm following/commenting back I'm cOMPLETLY OVERWHELMED WITH LIFE right now I just sat and ate ice cream out of the carton for like half an hour yesterday does that describe it to you???