I am a bundle of sunshine.
That's right! This girl was nominated for the sunshine blogger award two more times!  On the ten day forecast, there's nothing but ten days of sun ahead! Hands up if you love sunshine! This is veryslightly old because I am a disorganized potato but bring out the sun!
Huge thank you to Claire from Cup Of Books Blog and Consu from Paper Eyed Girl for nominating me like 20 million years ago! They are both just so sunshiney and full of sunshine and let's all be sunshine bloggers together!
Rules:
Thank the bloggers who nominated you and link back to their blog post. Thank you, Claire and Consu!!!
Answer the 11 questions sent by the person who nominated you.
Nominate 11 new blogs to receive the award and write 11 new questions.
List the rules and display the logo in your post/blog.
Claire's Questions!
1. Who was your favorite author as a child? Gail Carson Levine! I fell in love with Ella Enchanted and then gladly devoured every single one of her books, and loved them all! That might be where my long love of retellings started ❤
(side note: how am I older than Ella now? Where did time go? And most importantly–where's my prince???)
2. What book/series makes you happy? Lots of books make me happy lol. But I really really love Harry Potter! So many childhood memories. So much magic. And there's something new every time I read it!!
3. What do you love the most about blogging? The community! I can't say this enough. The blogging community is so amazing and awesome and supportive and friendly and eeee! I love you all so much ❤
4. What's your favorite genre of book? Fantasy! I love exploring far off worlds, seeing the impossible become possible. And of course, I never got over my princess faze and love princesses, knights in shining armor, daring quest…everything
5. If you could meet any author or character, who would it be? WHAT? You make me choose an author or character? You can't do that!!! Author: J.K Rowling for sure. Except maybe not for sure because also Marissa Meyer. Character: Lara Jean! We can bake together. But also Hermione can do magic soooo… it hurts me to say this and put Rowling, Meyer, and Lara Jean down, but I'll go with Hermione.
6. How many books are you hoping to read for 2018? I set my Goodreads goal at 100! Hopefully I'll pass that though, 100 at bare minimum 🙂
7. Do you prefer to read on holiday out in the hot sun, or inside on a cozy winter night. Probably cozy winter night because I love reading right before I go to sleep snuggled up in my warm bed!
8. What was the worst book you ever read? Hahahah. There's a lot. I have literally no idea which is the absolute worst. Twilight was pretty bad though.
9. Who would you rather be best friends with: Ron Weasley or Harry Potter? What? You can't just make me choose between them!!! I don't knowwwww…I like them both….ahhh. Probably Harry I guess….
10. If you could only read one book again and again for the rest of your life, what book would you choose? Probably Winter by Marissa Meyer. It's over 800 pages so I could take up a lot of time reading it over and over loll. And it's the last book so it has all four of my lovely ships ❤ And the ending is so amazing and awesome and intense and I just love the book!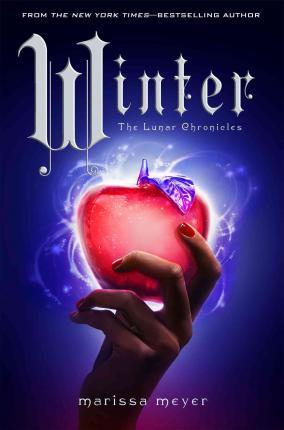 11. If your life, as it is up to this point, was made into a film what song would be playing during the end credits? Lol I don't know. Is there a song called "I Need To Get My Life Together" or "I Have No Life"?
Consu's Questions
1. Best book you've read this year? To All The Boys I've Loved Before by Jenny Han, which is surprising because usually I fall in love with fantasy more than contemporary. But this book was SO RELATABLE AND CUTE OMG! GO READ RIGHT NOW!!!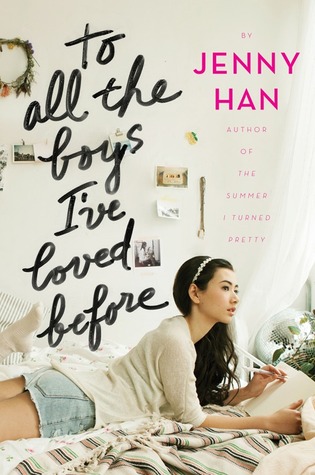 2. Most anticipated 2018 release? Archenemies by Marissa Meyer! Aaaaahhhh I LOVED Renegades (book 1) and the ending was a CRUEL cliffhanger and I read it MONTHS ago and I'm STILL hung up on it I just CAN'T ahh I NEED the sequel RIGHT NOW!!!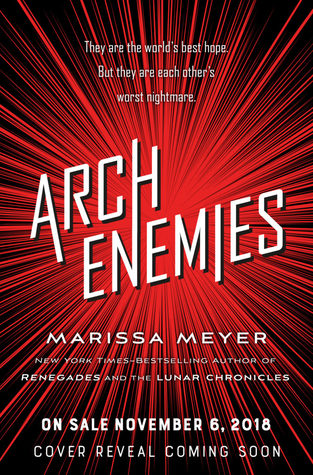 3. A book you'd recommend to everybody? Harry Potter! I feel like you just can't go wrong with it ❤ It's middle grade, so everyone from kids to adults can read! And there's just so much great stuff in there! There's cool magic spells and an amazing world, and also a crazy good vs evil war, and also amazing friends and families, and I just love ok?
4. Favorite book related memory? I can't think of one right now. I'm so boring, I know.
5. A book that you wouldn't mind seeing burn? A Tale of Two Cities by Charles Dickens. Sorry Chuck. I just couldn't get into it. Reading your monster was painful. I just… couldn't.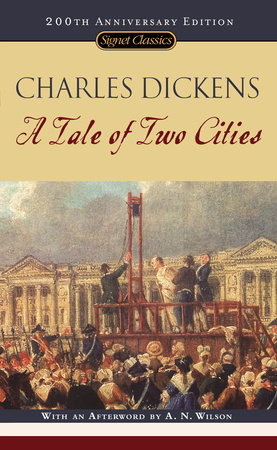 6. A book/series that you'd love to see adapted to either a movie or TV show? The Lunar Chronicles by Marissa Meyer! My favorite YA series ❤ The only thing is that maybe I wouldn't because they would have to make it PERFECT ok I have high standards for that beauty.
7. Something that you'd like to see more of in books? Maybe biracial people? Because biracial people are the best people 😉 @mygirlLaraJean from TATBILB from question #1 ❤ I'm so down to read The Astonishing Color of After guys she's half Taiwanese!
8. The book/s that got you into reading? I've always been a reader. I can't remember not reading. I guess you could say those rainbow magic fairy books were my first favorites. But I remember reading Magic Tree House and A-Z Mysteries with my older brother way before the fairies so I d o n t  k n o w *shrugs*
9. Favorite book/s cover? I got this.
10. When traveling, physical books, ebooks, or audiobooks? Always physical books. Doesn't matter if I'm at home or traveling, always always physical books.
11. An author you think should get more attention? Colleen Oaks, author of the Wendy Darling series, also know as: One Of My All Time Favorite Series And Why Is It Not More Known?
Tagging:
Mariana @MarianasCorner
Kat Impossible @LifeAndOtherDisasters
Kara @BernardsBookBlog
Cindy @readctbooks
If you've already done this before which is likely since this is 10000 years old or don't want to, you don't have to do it :)) And if I didn't tag you but you want to do it, feel free 🙂
My Questions:
1. What is your favorite type of weather? Sunshine?
2. What is a book where you loved the cover but not the book?
3. How many books do you have?
4. Who is your favorite author?
5. What's a song to go with your favorite book?
6. Which book villain do you relate to the most?
7. What is your favorite book to movie adaptation that isn't Harry Potter?
8. What are three of your all time favorite books?
9. What author are you glad you gave a second chance?
10. What is your favorite romance trope?
11. Who are a few of your favorite blogs?
That's it for the sunshine! Thanks again to Claire and Consu ❤ ❤