Hi friends. I like cheese. Cheese is great.
Anywaysssss…Kelly from Another Book in the Wall tagged me in the Cheesy Goodness Book Tag and I was like food. Yes. Thanks, Kelly!
The Rules
Pingback the original creator (Sydney @ Fire and Rain Books) so she can see all your cheesy goodness answers.
Pingback the person who tagged you!
Have fun!
Cheddar: The Traditional Cheese | Name Your Favorite Classic Novel
The Great Gatsby by F. Scott Fitzgerald. Fitzgerald's writing style is so beautiful! The story really draws you in, captivating you in Gatsby's struggle. And I hate almost everyone but still love the book–that's when you know it's good!
Cheese Note: Can't go wrong with traditional cheese!
Swiss: The Hole-y Cheese | Name An Emotional Roller Coaster
A Court of Mist and Fury by Sarah J Maas. This book is so insane! There were parts that made me grin, parts I absolutely loved, parts that made me furious, sad, stressed…pretty much everything! Hands down the best in the trilogy.
Cheese Note: I really like Swiss cheese it earns five cheesy stars
Blue Cheese: The Controversial Cheese | Name An Unpopular Book Opinion You Have
Red Queen by Victoria Aveyard. This book has an average 4.1 on Goodreads, and everyone seems to like it, but I just…don't. It just felt ridiculously contrived and cliche to me.
Cheese Note: Blue cheese is absolutely disgusting.
Brie: The Favorite Cheese | Name An Author You Always Want More Of
Marissa Meyer, same as Kelly! I have yet to read a single one of her books that I don't love! Lunar Chronicles are my favorite YA series ever ❤ And I'm dying in anticipation of Archenemies!
Cheese note: Brie isn't my favorite cheese, but I really like it.
Gouda: The Dutch Cheese | Name a Book That Makes You Want to Travel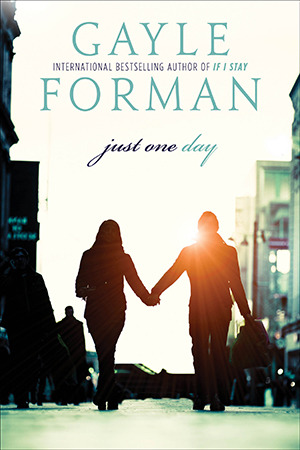 Just One Day by Gale Forman. I love the traveling in that book. It spends time in Paris, my dream destination, and then takes the reader all over Europe! I've always wanted to go to Europe too so that really helps! After reading that book, I'm ready to pack a suitcase and go!
Cheese note: I used to not like Gouda as a kid, but that's insane because I love Gouda now.
American: The Fake Cheese | Name Your Least Favorite Book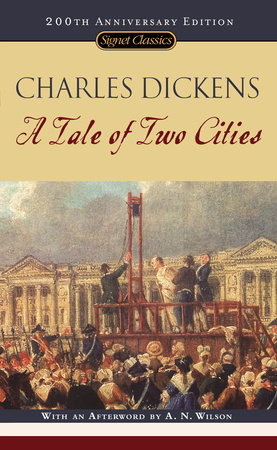 A Tale of Two Cities by Charles Dickens. Sorry, I know it's a classic, but that book was just torture getting through. I think I might still have PTSD. And it's turned me off Dickens for live while I recover.
Cheese Note: This is disgusting. Whenever people get those nachos with synthetic orange cheese I'm like how can you even eat that without puking?
Colby Jack: The Mixed Cheese | Name Your Favorite Ship
Kai and Cinder from The Lunar Chronicles because I love Kai and I love Cinder and I love Kai and Cinder and I just love everything about them, okay??? Also I love everyone else from that series. Yeah.
Cheese Note: I'm pretty indifferent to this. It's good, but not exceptional.
Mozzarella: The Simple Cheese | Name An Old Favorite You'll Never Stop Loving
Ella Enchanted by Gail Carson Levine. My childhood favorite ❤ I've read this book so many times I practically have it memorized. And the spine is practically destroyed so it can rest open to any page. And I honestly don't mind because it just shows that it's loved ❤
Cheese Note: This is so accurate mozzarella is an old favorite I'll never stop loving. 
Pepper Jack: The Spicy Cheese | Name A Book You Can't Judge By It's Cover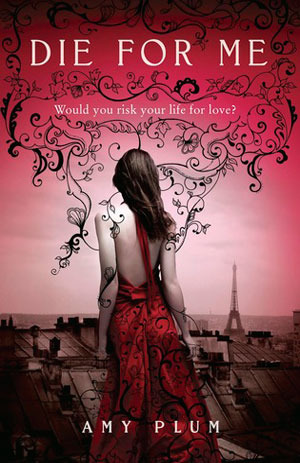 Die For Me by Amy Plum. I think maybe you're supposed to do a good book with a bad cover, but I'm doing this one because the cover is GORGEOUS so of COURSE I picked it up and then I felt so betrayed to be treated with a bad Twilight knockoff.
Cheese note: I can't handle spice. Cheese or otherwise. Don't like Pepper Jack.
Muenster: The Monster Cheese | Name A Villain You Wish Never Had the Joy of Eating Cheese Again
Voldemort from Harry Potter. Is there really any question that he's the worst of the worst villains?
Cheese note: I've never heard of this?? Maybe I've eaten it without knowing its name.
I'm tagging ANYONE WHO LIKES CHEESE! Because cheese is great so do it for the cheesy goodness of it!!! Comment below what you thought of the tag and my answers 🙂