WWW Wednesday is a book blog meme hosted by Taking on a World of Words where bloggers answer the following three questions: What are you currently reading? What did you just finish reading? What are you reading next?
Like last week, I'm in between books right now. So I'm doing currently reading/reading next in the same go. Spring break is coming up though, so I'm anticipating reading a looot of books soon 🙂
Currently Reading/Reading Next: Probably The Queen's Rising by Rebecca Ross. The synopsis sounds really intriguing: magic powers, secret uprisings, and more! Also let's have cover appreciation.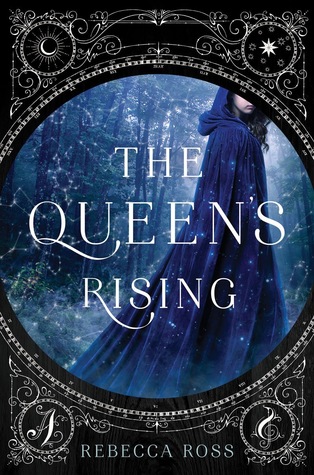 Just Finished: I just finished Fireblood by Elly Blake. While I thought the first book was relatively meh, this one was great! Such mc growth ❤ And down with (a lot of) the annoying overused tropes! The only reason I didn't give it higher than 4 stars is because of an infuriating "love triangle." Full review coming soon!
Do you have any thoughts on these two books? What's on your WWW Wednesday? Comment below and I'll check it out 🙂