WWW Wednesday is a book blog meme hosted by Taking on a World of Words where bloggers answer the following three questions: What are you currently reading? What did you just finish reading? What are you reading next?
Currently Reading: 
I am currently reading A Court of Wings and Ruin by Sarah J Maas and it's so intense and awesome! I absolutely LOVED ACOMAF so I'm super excited to see the conclusion to the series! (Or at least Feyre's part–I'm so happy that there are going to be more books!)
Just Finished:
I just finished A Court of Mist and Fury by Sarah J Maas and it was AMAZING! Omg I love Rhys so much does anyone know where I can get my own Rhys? And I love Feyre's character development so much I'm so proud of our girl!
Reading Next: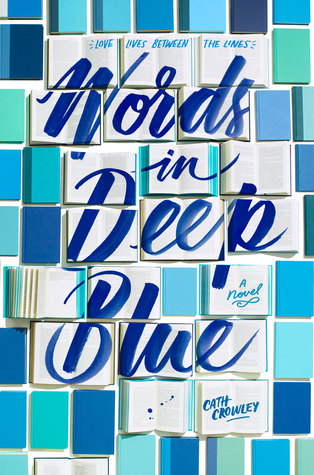 Next, I'm planning to read Words in the Deep Blue by Cath Crowley. It seems so cute and sweet, and I've heard really good things about it! Also I need to settle into a fluffy contemporary after the intense insanity that is the ACOTAR books xD
What's on your WWW Wednesday this week? Comment below and I'll be sure to check it out 🙂