Can you believe that February is already over? I've had my blog for a little over a month now which is crazy but also it feels like so much longer. You guys are all super awesome ❤
This month I read 9 books, same as January! I'm actually ahead of my Goodreads reading goal of 100 books which is great!! (Because in a couple months when APs come around I'm going to fall soooo far behind…) Here are the books I read in the order that I read them! Some of them have reviews, the others have reviews written on Goodreads that I will be posting here soon! (A month in and I'm still trying to figure out a posting schedule…)
1. Eliza and her Monsters by Francesca Zappia: 3 stars. This was one that I was super excited to read, but ended up being disappointed. It was still okay, I didn't hate it, but I definitely didn't love it 😦 My review.
2. The Cruel Prince by Holly Black: 4 stars. I really liked this one! I love all of Holly Black's faery books, and I especially loved how ruthless Jude, the main character, was! Can't wait for the sequel! My review.
3. The Truth About Happily Ever After by Karole Cozzo: 3.5 stars. This one was a really cute contemporary about a girl who plays Cinderella in a theme park like Disneyland, which was pretty much amazing because that's my secret dream job haha xD
4. Wuthering Heights by Emily Bronte: 3.5 stars. Oh man. I hated everyone in this book. They were awful! But at the end I still really liked the book–you know it's good when you can still enjoy it without liking a single character! My review.
5. Cress by Marissa Meyer: 4.5 stars. Another reread just because I love The Lunar Chronicles so much! And this book was extra awesome because we got to see Thorne a bunch and Thorne is pretty much the best xD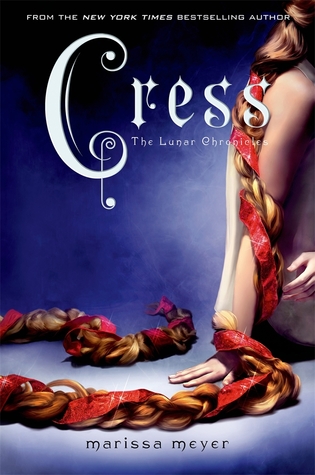 6. Carry On by Rainbow Rowell: 3.5 stars. While this one was a little too much like Harry Potter for me to really love it (I couldn't stop comparing the two), it's such a great story about the Chosen One! With a great romance ❤ My review.
7. Always and Forever, Lara Jean by Jenny Han: 4.5 stars. I LOVED this book! Love this entire series, love Peter K, love Lara Jean ❤ This one was definitely the most emotional of the three, and the most relatable as well. My review.
8. How To Keep A Boy From Kissing You by Tara Eglington: 3.5/5 stars: This book was pretty predictable and contrived, but that doesn't mean it wasn't still fun to read! And some parts were pretty funny too xD
9. Kissing Games by Tara Eglington: 4 stars. This is my first ever ARC so I'll always treasure it ❤ It was a really fun read, and I loved seeing the characters grow and mature so much!
Overall, I'd say it was a pretty successful month! And next month even better because my first two reads of March are going to be A Court of Mist and Fury, and A Court of Wings and Ruin, and so many people have told me how awesome they are! (No spoilers please!)