Top Ten Tuesday is a book blog meme hosted at That Artsy Reader Girl. This week's prompt is Books I Could Re-Read Forever. So basically my favorites that I'll read, and read, and read, and read…
1. Ella Enchanted by Gail Carson Levine: This was my favorite ever kid book. It's probably still one of my favorite ever books. I've read it so many times that the spine is getting destroyed… I can basically open it to any page and it stays open. I mourn the sorry state of the book, but at the same time I don't because it's well loved ❤
2. Cinder by Marissa Meyer: Cinder is probably one of my favorite teen books of all time! I love all fairytale retellings, but this one in the future is such a unique take on the Cinderella story that I haven't seen anywhere! Love this book! The rest of The Lunar Chronicles definitely fit on this list too!
3. Percy Jackson by Rick Riordan: Who doesn't like Percy Jackson? For sure it got me into my Greek mythology faze/obsession, and I'm so grateful for that haha. And now I love everything Greek mythology, but Percy Jackson is obviously the best.
4. The Princess Diaries by Meg Cabot: The Princess Diaries are such sweet books. They're so relatable: even if not every girl is a princess, we all have to go through high school and juggle our insecurities (raise your hand if you have no boobs either!). And Mia is so hilarious, her friendships so endearing, and Michael is absolutely PERFECT!
5. If I Stay by Gail Forman: This book is just so powerful! It's so tragic, and makes you really appreciate the gift of life that we have. Mia and Adam are one of my favorite couples of all time. But even more important is Mia's love for all her family and friends.
6. To All The Boys I've Loved Before by Jenny Han: This book is another relatable one: don't we all deal with crushing on boys we can't have? And the worse things: siblings moving to college, losing friends, cyber bullying, and so on. But even more than that was about growing up and learning to take risks and put yourself out there.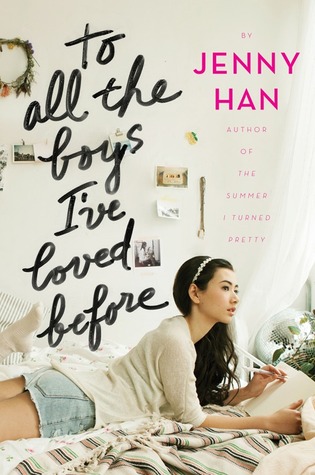 7. The Selection by Kiera Cass: This is probably one of my guilty pleasures. I just really loved this book, okay? America was such a likable heroine, so bold and ready to change the world, and she and Maxon are so cute together. Disclaimer: this re-read forever does NOT include the last two (Heir and Crown) because I did NOT like Eadlyn.
8. White Cat by Holly Black: Holly Black is one of my favorite authors, and this was the series that really got me into her. I love urban fantasy, and these books were so unique; they could get dark but I loved them.
9. Pride and Prejudice by Jane Austen: If you're looking for a romance to re-read and you don't go for this one, then I don't know what's wrong with you. This is practically the original. Who doesn't love Elizabeth Bennet as their feisty heroine, and Mr. Darcy as the PERFECT love interest?
10. Harry Potter by J. K. Rowling: Because it's Harry Potter. Duh.
Thanks for reading my TTT this week! Comment below what you thought and I'll be sure to check out yours 🙂