Okokok this is LATE! But better late than never 🙂 I can't believe January is already over! This year, I set my Goodreads 2018 reading challenge to 100 books. Here are the books I read during the month of January in order that they were read:
1. Scarlet by Marissa Meyer: 4.5/5 stars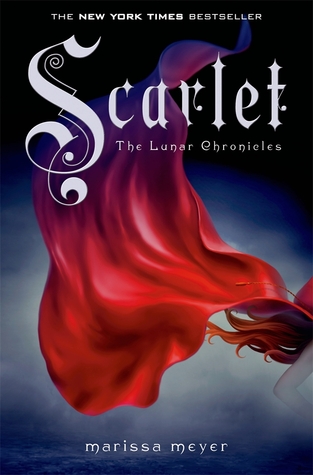 This one was a reread since The Lunar Chronicles are pretty much my favorite series (except Harry Potter of course) and Marissa Meyer is my favorite author. I love how badass Scarlet is! And of course my all time favorite, Cinder ❤
2. Mansfield Park by Jane Austen: 3.5/5 stars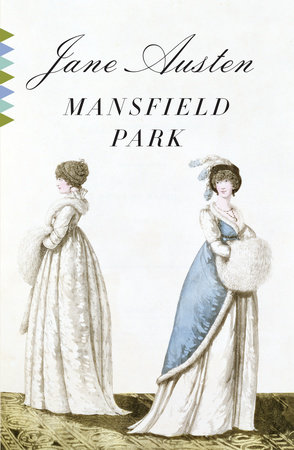 After reading Pride and Prejudice last year, I decided to tackle all of Jane Austen's works so here I am! I didn't enjoy it as much as the former–Fanny could be a bit uptight and annoying–but it was still a masterpiece.
3. To All The Boys I've Loved Before by Jenny Han: 5/5 stars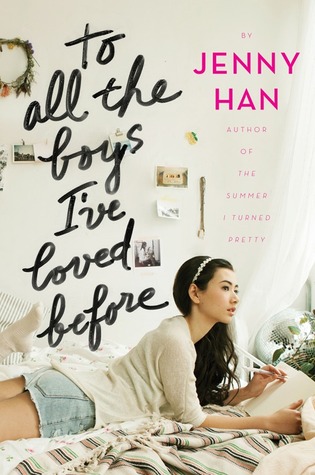 I absolutely adored this one! I loved how down to earth and relatable Lara Jean was; I felt like I really identified with her and all the insecurities high school teens have to deal with. Also I was super excited to find another "waisan" (half Asian, half white) like me 🙂
You can read my review here.
4. P.S. I Still Love You by Jenny Han: 4/5 stars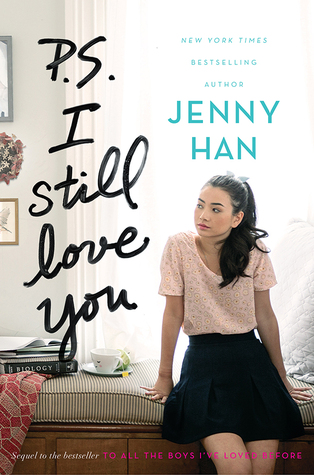 Of course I had to read this one right after the first! It wasn't as good in my opinion, but of course it was still amazing since the first one was perfect. I can't wait to read the third one!
5. Unravel Me by Tahereh Mafi: 3.5/5 stars
This was my least favorite in the trilogy, but I still really liked it! I really liked the plot and the premise; my only issue was how whiny Juliette could be. But I can overlook that because of my bae, Kenji ❤
6. Because You Love To Hate Me edited by Ameriie: 3.5/5 stars
I admit; I was disappointed with this one. It could have been so good! My favorite authors and Booktubers? But while there were some stories I didn't like, others were amazing! So it all evened out.
You can read my review here.
7. Ignite Me by Tahereh Mafi: 4.5/5 stars
Hands down the best book in the original trilogy. I was so happy with this ending! And it was so high stakes and suspenseful and crazy; I didn't even know what on earth was going to happen and also that romance! 
8. My Lady Jane by Cynthia Hand, Brodi Ashton, and Jodi Meadows: 4.5/5 stars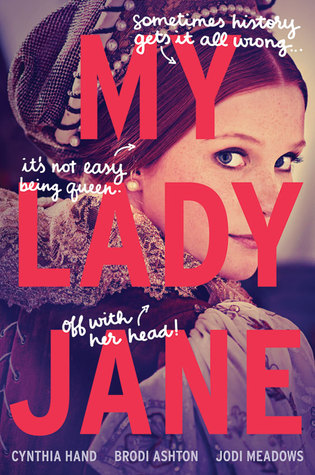 I loved this one so much! It was so funny; they aren't lying when they say it's like Monty Python and The Princess Bride, two of my favorite movies! I literally laughed out loud reading this; highly recommend!
9. A Court of Thorns and Roses by Sarah J Maas: 4.5/5 stars
My first Sarah J Maas book did not disappoint! I love the fey; I love the fantasy world; I love the romance; I love Feyre; I just loved the entire book! And so many people are saying ACOMAF is their favorite book of the seires; I can't WAIT!  
You can read my review here.
So I read 9 books this month, and according to Goodreads, I'm actually ahead of schedule which is amazing because being behind schedule makes me sad. This was a great way to start off the year; they were all so good! My average rating was about 4, which was great! What were your favorite books from January?